OPEN CLIMATE RATINGS DIRECTORY
Valio
Carbon Footprint
B
Give it another try...
Keep going! You're current efforts are working well, but there's still more that can be done – try engaging your suppliers or raising employee awareness on the importance of sustainability.
What does this score mean?
Did you know?
You have the ability to modify your score at any time by providing us with adequate information. Our team is committed to updating your score within 24 hours.
| Supported Documents | Available data |
| --- | --- |
| Scope 1 | 195500 t.CO2e |
| Scope 2 | 123700 t.CO2e |
| Scope 3 | 2307900 t.CO2e |
| SBTi trajectory | ✅ |
| Report published on the CDP | ❌ |
| Report published on the ADEME website | ❌ |
How can I improve my score?
Analyze my scopes 1 & 2

Calculating the GHG emissions from scopes 1 and 2 allows you to assess the environmental impact of your company's activities and to identify the challenges caused by climate change. This is a way to initiate the company's climate strategy and to identify the first action steps to take.

Analyze my scope 3

Scope emissions 1 and 2 together are not sufficient enough to fully understand the environmental impact of a company. In fact, scope 3 emissions account for around 70 to 90% of a company's carbon footprint. Therefore, it is essential for a company to optimize their supply chain.

Share my reports

If a company communicates their emissions, they can help their suppliers and customers to analyze their own scope 3 emissions - which are an essential component to understanding our environmental impact and to successfully transition to a low-carbon society. As a result, this helps to support a more responsible purchasing policy.

Define a trajectory and transition plan

Once all of your emissions have been calculated, a company will develop a "climate strategy." This requires clarifying reduction targets in conjunction with the Paris Agreement and the development of an action plan: which will include environmental measures, mobilization of human and financial resources, raising employee awareness, engaging, and the development of carbon contribution projects.
About Valio
Various Figures
1000 - 4999
Number of employees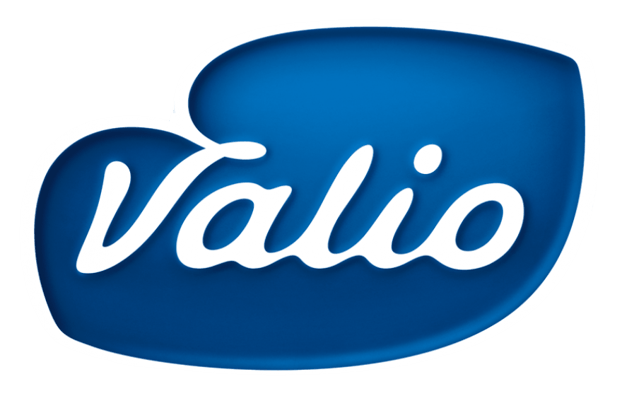 Company Description
Valio Ltd (Finnish: Valio Oy) is a Finnish manufacturer of dairy products and one of the largest companies in Finland. Valio's products include cheese, powdered ingredients, butter, yogurt and milk. It is Finland's largest milk processor, producing 85% of the country's milk.
Companies similar to Valio