DEMAND GREATER TRANSPARENCY
Discover the Open Climate Ratings

directory
The Open Climate Ratings directory gives you access to the ratings of 10,000 companies with a rigorously assigned carbon score, using a transparent methodology.
D
B
A
B
E
A
E
A
A
D
B
A
B
E
A
E
A
A
A
D
A
D
B
D
A
E
C
A
D
A
D
B
D
A
E
C
Tech company carbon scores
Discover the scores of tech companies in our catalog
A clear and transparent

scoring method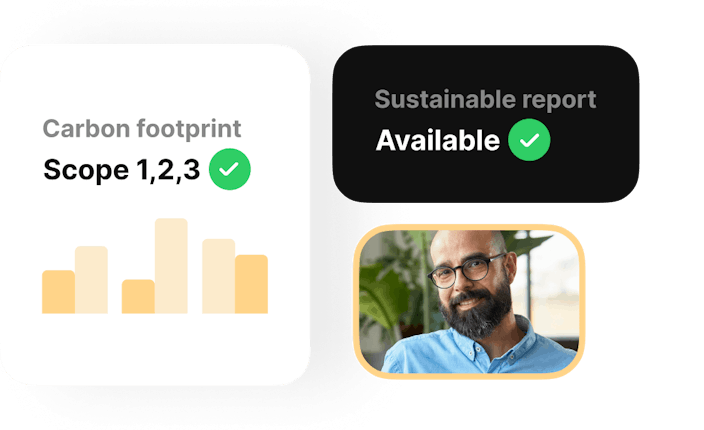 Data collection
Our experts collect and process a wide range of data across companies from different sectors.
Scoring
The climate data collected is then analyzed by our expert teams to establish a score that provides clarity on your carbon emissions.
Directory integration
Our scoring system rates the seriousness of a company's climate commitment.
Discover your carbon score
Fill in your form on our dedicated platform
Want to discover your carbon score? It's easy: access our form with one-click and answer a few questions.
Assess my company
What if my company receives a

bad rating?
No need to panic! Greenly re-evaluate the companies that contact us to update their scoring. To do this, we ask for documents attesting to the seriousness of your commitment. Once validated by our experts, the score can be updated to reflect this.
Re-evaluate my company
Greenly's

methodology
To evaluate each of the 100,000 companies, Greenly relies on a robust methodology that draws on data available through international ESG databases. Our methodology is updated daily.
Learn more