How to Choose a Framework Among All ESG Standards
Today, starting a business with nothing but the clothes on your back and a determined dream may get your feet off the ground – but failing to incorporate newfound imperative components such as ESG standards could result in your company failing before it even gets off the ground.
ESG, otherwise known as environmental, social, and governance criteria – has made its name clear and here to stay, as many businesses around the world now seek to implement ESG practices into their business models. 
Therefore, it's crucial for companies to choose the right ESG framework for them in order for the business to maintain success – but can corporate leaders even begin to make this decision?
In this article, we'll give a brief overview of ESG standards, why they are important, and how your company can pick the ESG framework most suited towards your individual goals.
What are ESG standards?
ESG standards refer to the various guidelines used by companies, investors, and other stakeholders to determine how well a company is handling certain environmental, societal, and governance factors.
ESG standards are broken down into three categories: 
Environmental – which refers to the company's environmental impact on the planet, such as its carbon footprint, energy efficiency, water usage, and overall environmental sustainability efforts. 
Social – which refers to the relationship a company has with its employees, customers, suppliers, and other stakeholders. This can also refer to human rights, ethical practices, diversity in the workplace, and the implementation of fair working laws.
Governance – which refers to the company's policies and practices, such as how transparency is implemented and how the company aims to comply with ongoing and upcoming environmental regulations.
Think of ESG standards in the same way as going to the hardware store to get a missing screw for your dresser. If you fail to find the correct screw, no matter how much expertise you have in repairing a dresser – it isn't going to be effective. The same goes for ESG standards: it's important to find the framework best suited for your company in order to ensure the most effective results.
ESG standards are most often used for the following reasons:
Analyze Data: Investors have to crunch the numbers using something, and it's often from the analyzed ESG criteria a company provides in their portfolio.  
Required Environmental Reporting: New regulations such as the CSRD and the SEC Climate Disclosure Rule will require companies to share their ESG performance, which means that ESG frameworks can help companies to develop their practices before it becomes compulsory. 
Improve Stakeholder Engagement: When companies choose the right ESG framework, it can help to encourage better communication with stakeholders while further demonstrating commitment to ESG criteria. 
👉 Ultimately, ESG standards are beneficial for everyone involved in the organization.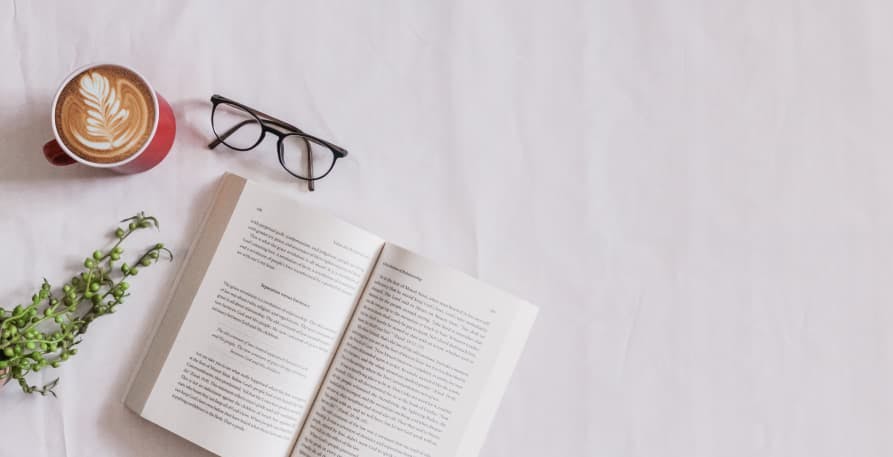 Why are ESG standards important?
ESG standards are becoming increasingly imperative for several reasons.
Here are just a few reasons why your company shouldn't overlook the importance of ESG standards:
Sustainability: ESG standards can help to implement the sustainable business practices becoming required under new environmental regulations, and as a result – promote the importance of sustainable initiatives.  
Manage ESG Related-Risks: ESG risks are more of a concern than ever before considering climate change has already started to impact the vitality of numerous companies – even with simple tasks such as filing for taxes on time. ESG standards help to prevent these negative effects by ensuring emissions are being reduced, social factors are kept in check, and effective governance practices are implemented to avoid legal issues. 
Long-Term Value: No one wants to invest in something that is only bound to be a trend for the next few years before it dies down and loses all value. By implementing ESG standards, companies can ensure their stakeholders that this is a project worthy of an investment.
Manage Difficult Stakeholders: Seeing as stakeholders are difficult to manage on their own, ESG standards can help make the process easier for everyone – as demonstrating commitment to improving ESG criteria can encourage better business relationships.
Comply with Environmental Regulations: New environmental regulations are being released all of the time, and instead of being reactive to adhere to these new pieces of climate legislation – it's best to stay proactive and use ESG standards to stay one step ahead.
Better Business:  ESG is making its way to becoming an essential factor for investors and customers to look for in a company. Therefore, implementing ESG standards can almost ensure increased business revenue and greater profits. 
👉 In the end, ESG standards are crucial as they not only ensure a sustainable business for customers, investors, and the planet – but as it is slowly becoming compulsory to implement these protocols into any business model. ESG standards can help companies stay one step ahead while benefiting their stakeholders and growing their business at the same time.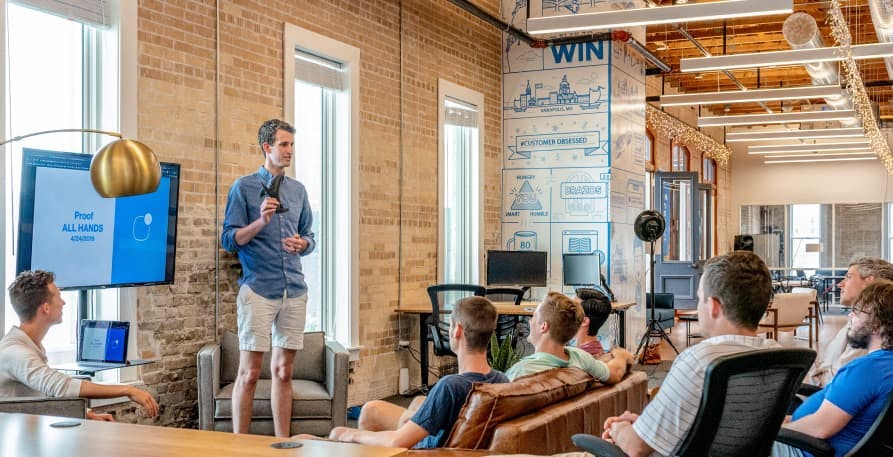 What are some popular ESG frameworks?
If you're having trouble getting started with choosing an ESG framework, here are a few of the most well-known ones that might help jumpstart the process for you.
Global Reporting Initiative (GRI)
The Global Reporting Initiative, or GRI for short, is an independent and global organization that aims to assist businesses around the world to take greater accountability and responsibility in terms of their environmental impacts.
Although using the GRI can prove effective for companies looking to improve their ESG standards, this framework can drain both time and resources from your business. 
Sustainability Accounting Standards Board (SASB) 
The Sustainability Accounting Standards Board, more commonly referred to as SASB – is another ESG framework. SASB was developed as a non-profit organization back in 2011 with its main goal being to help businesses on a global scale to disclose the sustainability topics most important to their investors.
SASB is a good choice if your primary concern with ESG standards is to keep your investors and stakeholders happy, but it may not have the broad-spectrum your company is looking for if you're seeking to implement a more well-rounded ESG framework approach.
Task Force on Climate-related Financial Disclosures (TCFD) 
The Task Force on Climate-related Financial Disclosures, or the TCFD, is another ESG framework developed back in 2015 by the Financial Stability Board with a goal to ensure consistent climate-related financial risk disclosures.
Ultimately, one of the main goals of the TCFD is to provide vital information to other banks, investors, and stakeholders.
However, the TCFD may not be the right framework for your company if your company isn't ready for consistent challenges and improvements – as the TCFD has evolved to be more rigorous in recent years, even creating a counterpart called the TNFD.
United Nations Sustainable Development Goals (SDGs) 
The United Nations Sustainable Development Goals, better known as SDGs, are 17 various sustainability goals that companies can use as a guideline to create their own individual ESG goals. 
👉 This framework could prove effective for companies that enjoy their autonomy and freedom to create their own ESG framework, but may not be the best when it comes to satisfying stakeholders and investors.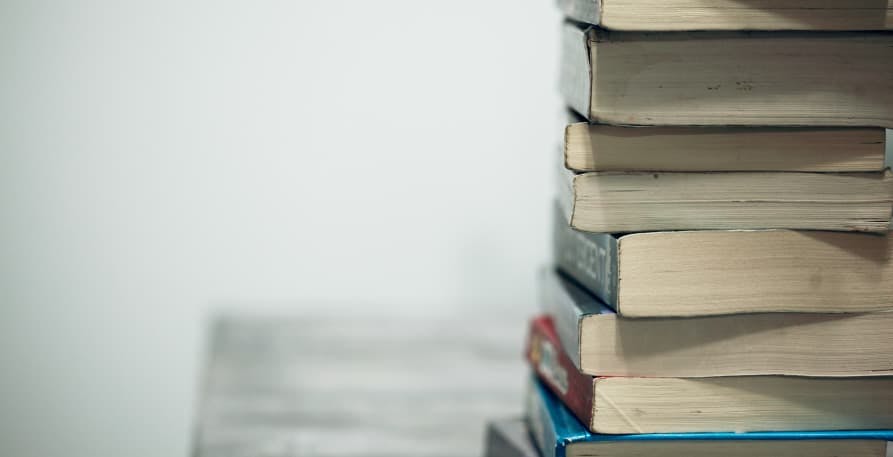 What factors should you consider when choosing an ESG framework?
Choosing the right ESG framework for your company can be challenging, especially when you don't have all of your goals and objectives in order beforehand. 
In addition to this, many companies will try to choose an ESG framework when they don't know where their company currently stands environmentally in terms of carbon emissions – but Greenly can help your company to understand where it's at and to curate a personalised reduction strategy.
Otherwise, once this preliminary and imperative step to understanding your company's carbon footprint is done – here are a few factors to be considered when choosing an ESG framework:
Business Parameters – Things such as the geographic location of your business, your intended demographic, business goals, size, and sector are all important things to consider when choosing an ESG framework for your business. For example, a business that caters predominantly to younger audiences in a city prone to excessive heat waves may want to prioritise certain criteria over a business that caters to an older demographic and originates in the countryside.  
Goals & Values – Oftentimes when we set out to achieve a goal, we become so blindsided and obsessed with the "pot of gold" at the end of the rainbow that we forget to stay true to ourselves. Therefore, it is important to make sure that the ESG framework your company chooses does not compromise your original intent or values in order to prove successful with ESG – there is always a possibility to find a happy medium between the two
Stakeholder Expectations – We know that stakeholder engagement is difficult, but the truth is – strong communication between your stakeholders is key for a successful business. Ensuring that your stakeholders are content with your ESG framework of choice is important to consider. 
Regulatory Requirements – Depending on the size and nature of your business, it is viable that you will be required to comply with various environmental regulations. Therefore, it's best to choose an ESG framework that will allow you to adhere to these newfound regulatory requirements with ease.
Financial Resources – While it's good to be ambitious in choosing an ESG framework, it's equally important to choose one that will be financially compatible with your company. Otherwise, your business could find itself unable to keep up with the demands of the ESG framework originally chosen.
👉 More often than not, it will be difficult to choose an ESG framework that perfectly fits all of these needs – so it's important to narrow down your priorities and select your ESG framework accordingly.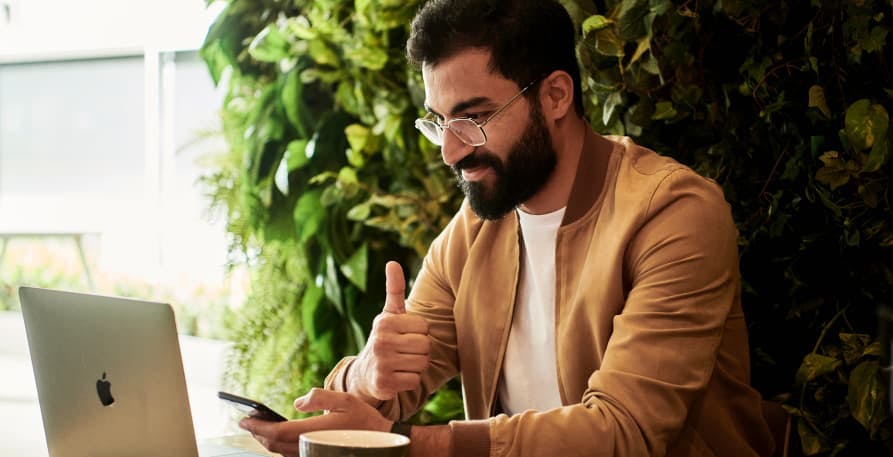 How can your company pick and implement the ESG framework right for you?
Even if it seems overwhelming, it's important to remember that it is more than possible to determine the right ESG framework for your business.
Here is a personalised checklist to keep handing when looking through your options for ESG frameworks:
Determine your company's your organization's ESG priorities
Identify your current ESG practices and which you like to keep or remove
Evaluate if a potential ESG framework would work well for your organization
Reach out to stakeholders for their opinion on your potential ESG framework
Develop a plan to effectively implement your new ESG framework
While this checklist may seem short, we recommend you move through each step carefully while referring to the bulleted list in the section above to ensure thoughtful selection of your future ESG framework.
Once you've chosen your ESG framework, your company will still have a challenge ahead of them – as implementation is required. 
Here's how your company can effectively incorporate your new ESG framework into your current business model:
Set measurable ESG goals to slowly integrate your new ESG framework into your company;
Establish key performance indicators (KPIs) to track your progress and ensure the ESG framework chosen is successful;
Communicate with your stakeholders to ensure your ESG efforts are deemed acceptable on their behalf;
Seek continuous progress by consistently reviewing your ESG performance and adjusting your ESG framework accordingly.
👉 It is important to remain aware of the challenges that could arise when implementing ESG francework, such as seeking to avoid greenwashing, paying attention to both your short and long-term goals, and maintaining good communication between your stakeholders.
Overall, it is equally as imperative to choose the right ESG framework for your company as is the process to implement the ESG framework itself. As sustainability continues to take the world by storm, getting your ducks in a row when it comes to ESG and your ESG framework sooner than later has never been a better idea.
What about Greenly? 
If reading this article on how to choose the right ESG framework for your company has made you interested in reducing your carbon emissions to further fight against climate change – Greenly can help you!
It can be difficult to determine which ESG framework will work best for your company and help you to achieve your climate goals, but don't worry – Greenly is here to help! Click here to book a demo and get personalised expertise on how you can start to reduce your own emissions and decrease your environmental impact.
Greenly can help you make an environmental change for the better, starting with a carbon footprint assessment to know how much carbon emissions your company produces.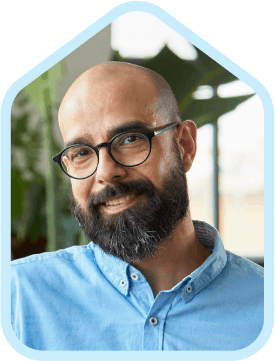 Green-Tok, a newsletter dedicated to climate

green news
We share green news once a month (or more if we find interesting things to tell you)