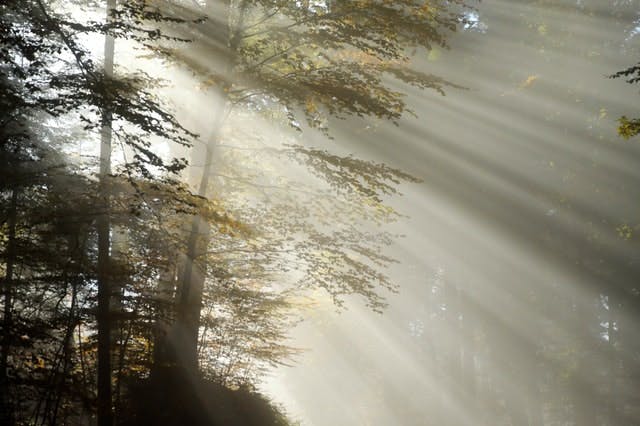 CO2 emissions, social dialogue, or the inclusion of more women on boards of directors... The well-known ESG acronym refers to the environmental, social and good governance criteria used to analyze and evaluate the extent to which companies integrate sustainable development issues into their strategy.
It covers the aspects likely to have an impact on society or the environment and is used to measure the sustainability and ethical soundness of an investment within a company. And the good news is that these investments do not under perform conventional investments!
What are the Environmental, Social and Governance criteria? (ESG)
Environmental, Social and Governance (ESG) factors are used to assess a company's societal contribution with regard to their stakeholders (employees, partners, institutional investors, subcontractors and customers) and the environment. They also serve to guide and structure the analysis of a company's financial performance.
When a company implements a CSR approach, from that point on, its financial performance will be linked to its environmental and social impact.
The three ESG criteria
What exactly do the three ESG criteria cover?
Environmental criteria: these measure the direct or indirect impact of the company's activity on the environment through greenhouse gas (GHG) emissions, energy consumption, waste recycling, as well as respect for biodiversity and risk prevention (oil spills, groundwater contamination, toxic waste, etc.)
Social (or societal) criteria: these refer to the direct or indirect impact of the company's activity on its stakeholders (employees, customers, suppliers, trade unions and local communities) in line with certain values that are considered universal: human rights, international labour standards, etc.
For example, this concerns the quality of social dialogue within companies, the ratio of male/female representation, the employment of people with disabilities or minorities, access to training for employees, accident prevention and respect for employees' rights. This applies across the entire supply chain, thus involving service providers and subcontractors.
Another example is through the use of sustainable investing such as socially responsible investing, sustainable and responsible investing, or implementing corporate social responsibility. These types of investments often seek social justice through the use of mutual funds and ESG considerations to help future generations, reduce indirect greenhouse gas emissions, and fight against climate change.
Governance criteria: these are often the least well known ESG factors. They concern how the company is managed, administrated and controlled, which covers the role of shareholders, the feminization and independence of the board of directors and its management, the transparency of executive pay and anti-corruption measures, the management structure, corporate governance factors, and the presence of an audit committee.
The first attempt to evaluate companies and financial securities dates back to the 1990s. In 1995, the entrepreneur John Elkington explained that a company should regard the "three Ps" ("people, planet and profit") as equally important for the long-term success of the business.  This concept was revised by the financial sector, resulting in the environmental, social and governance (ESG) criteria, which now form the basis of the majority of sustainable investment processes.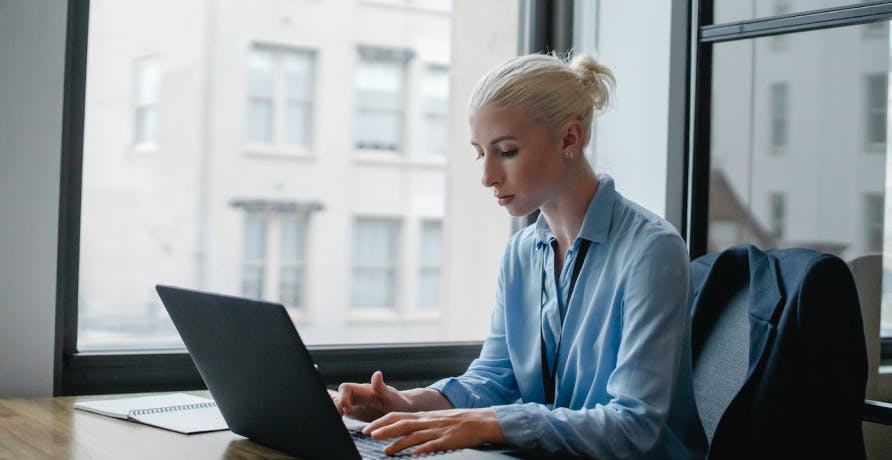 How are assets selected according to ESG criteria?
Institutional investors have delineated the way in which financial assets are selected according to the ESG metrics varies from one company to another. Each rating agency (among the most reputable French companies: Vigeo, Ethifinance, Innovest and BMJ CoreRating) or management company relies on its own methodology and measurement indicators to choose ESG investments. In this case, the aim is not to assess a company's ability to repay its debt, but to assess its potential to create value through ESG integration and sustainable finance.
👉 Certain rating agencies specialize in one of these three criteria.

Nevertheless, certain common practices can be applied to classify companies and investment funds into their respective categories.
There are two possible approaches for establishing this hierarchy of companies:
The "best in class" approach: this involves identifying and selecting the best-rated companies in terms of ESG principles in each sector of economic activity. As the "best in class" approach concerns all sectors of activity, it guarantees that the investment will be highly diversified.
The "best in universe" approach: this operates in the same way, with one main difference. Its scope is extended to all companies in all sectors of activity, which ensures that the least eco-friendly sectors of the economy are excluded.
Today in France, ESG portfolios are becoming increasingly attractive: according to a study conducted in 2019, 61% of savers say they consider the environmental and social impact to hold firm value in capital markets when making investment decisions (source: Ifop survey for FIR and VigeoEiris). Some of the subjects deemed priority issues by the respondents included protection of jobs, pollution and human rights.
However, before taking the plunge and making ethical and sustainable investments, it is advisable to bear certain information in mind to avoid some of the most common mistakes through an investment analysis.
What should you know before investing in ESG portfolios?
Before investing your hard-earned cash, even in responsible investments – you should carefully refine your investment strategy according to carious financial factors, environmental challenges, ESG ratings, business performance, business ethics, and keep a strategic management journal for your ESG funds and investment portfolio to avoid going back on your good intentions and being majorly disappointed.
The aim is to combine financial performance and positive societal impact while avoiding the pitfalls of ESG classification.
Supporting a controversial activity: asset managers may comply with ESG factors, but the underlying activity may be contentious. The investment decision making process must not be solely for executive compensation, but to create resp
For example, a stock based on gold mining may be identified as being a good ESG investment because it scores highly in terms of favorable working conditions, while the mining industry is considered very harmful to the environment based on the technologies used, leading to pollution and the destruction of biodiversity.
Dismissing certain criteria: depending on the country or investment industry from which the assets originate, certain criteria take precedence over others, so there is a risk of turning a blind eye to certain problematic issues. In the United States, it is better to focus on transparency than on environmental actions to secure the best investment.
For example, on the other side of the Atlantic, the policy of unlimited energy based on the exploitation of fossil fuels does not necessarily affect a good rating.
Making a choice based on unsubstantiated information: sorting fact from fiction when it comes to sustainable development and not falling into the greenwashing trap is sometimes a difficult task! Rating agencies often have no choice but to base their assessments on statements made by the companies themselves.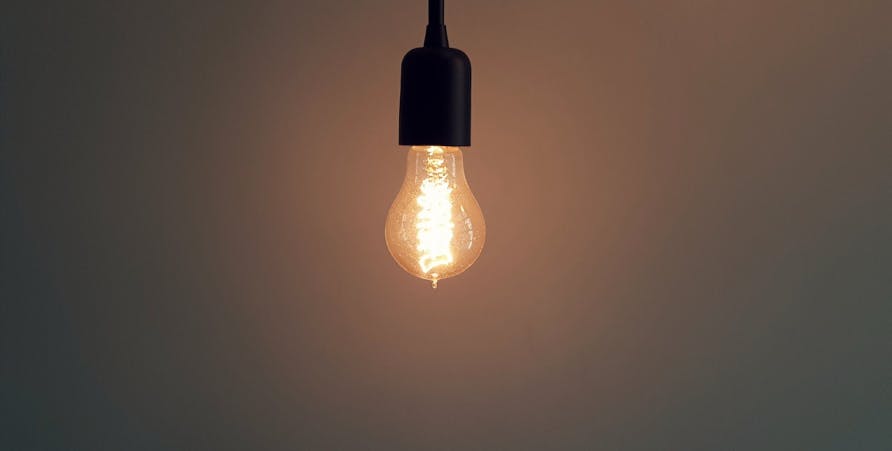 And what about SRI funds?
How are SRI funds connected to ESG?
SRI (Socially Responsible Investment, or ISR in French) funds have been awarded the ISR label, created in 2016 and promoted by the French Ministry of Finance. The aim of the label is to make it easier to find socially responsible products in Europe.
Internationally, index providers (FTSE Russell, MSCI, etc.) produce stock market indices based on ESG criteria, thus allowing index fund providers (an investment fund that aims to replicate the performance of a stock market index) to offer investment vehicles based on these same supports.
Are sustainable investments always less profitable?
More cautious investors are bound to wonder: are sustainable investments less profitable?
This is simply not true since companies that have invested in sustainable development are not any less financially successful than others. On the contrary!
Investments less prone to volatility
First and foremost, these investments are less volatile.
Studies show that companies aligned with ESG criteria perform an exceptional feat: they are less expensive to finance while being less subject to price volatility. This leads to the conclusion that investing predominantly in ESG portfolios reduces exposure to risk while boosting performance.
Deutsche Bank and the University of Hamburg reached this same conclusion after compiling more than 2,200 studies published since the 1970s: according to their research, in 90% of cases, there is no negative correlation between compliance with ESG criteria and portfolio performance. On the contrary, the correlation is positive, which appears to confirm the financial benefits of SRI investments.
ESG criteria: a tool for socially responsible financing
Has the desire to do the right thing spread to the world of finance? It would seem so! 65% of investors incorporate ESG components with their main aim being to have a positive impact on society (source: survey conducted by the EDHEC-Risk Institute involving 191 participants in 29 European countries). 
Ultimately, ESG criteria do not compromise financial performance. These guidelines help make meaningful investments by financing businesses which typically offer solutions and responses to major societal issues.
The idea of what constitutes a positive impact on society varies from country to country. Approaches differ in Europe and throughout the world, depending on the culture. For example, in France, we tend to prioritize social issues, Switzerland and Germany are more focused on the environment, Great Britain is more interested in governance, and the Scandinavian countries and the United States are most concerned with ethical values.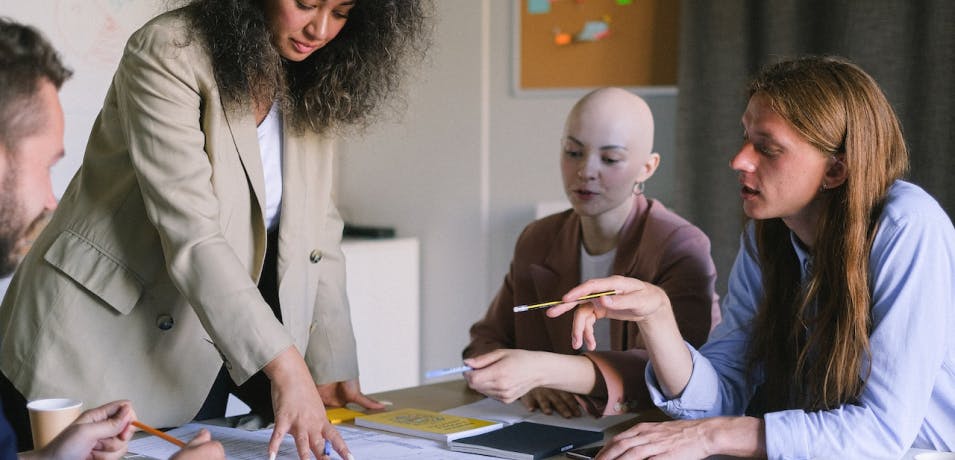 What are the impacts for SMEs and large companies?
Obviously, society's new appetite for sustainable development is having an impact on SMEs and large companies.
Investors calling for wider application of ESG criteria
For investors, the integration of environmental, social and governance (ESG) criteria is becoming increasingly attractive: with 78% stating that the ESG factor now plays a growing or dominant role in their investment strategy (source: survey conducted by BNP Paribas involving 347 asset owners and managers across Europe, Asia and North America).
Along the same lines, the report states that 65% of respondents aligned their investment strategy with the United Nations Sustainable Development Goals (SDGs): "More and more asset owners and managers see responsible investment as a way of making a positive contribution to the SDGs."
Thus, long-term returns are the primary motivation for 52% of investors, followed by risk reduction (37%).
It should be noted that investors still face major obstacles, in particular, a lack of data: 20% of investors explained that they do not align their investment strategies with the SDGs due to a lack of information and reliable data.
Better integration of ESG risks
Furthermore, investors would also like to see ESG criteria better integrated into different investment vehicles, such as smart beta or multi-factor strategies (source: survey conducted by the EDHEC-Risk Institute).
They are also keen to see the development of more tailor-made solutions. Therefore, if they wish to attract more investors in the future, researchers and solution providers will have to integrate ESG criteria more fully into their products.
30% rely on a themed approach, and only 25% use negative screening, i.e. eliminating certain sectors of activity altogether.
Over the years, successive surveys have shown that ETFs have been widely adopted in order to invest in the main asset classes. In 2020, 92% of respondents used ETFs to invest in equities and 97% were satisfied with this choice, a situation that has remained fairly stable over the past decade.
More recently, the use of ETFs for ESG investing is becoming more common.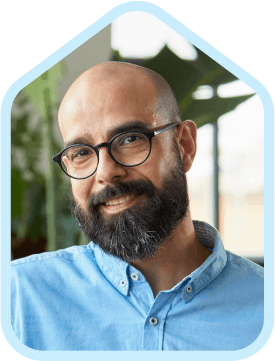 Green-Tok, the newsletter dedicated to the revolution

Climate
We review the green news once a month (or more if we find interesting things to tell you)