Earn your Net Zero Contributor

Certification
Showcase your active contribution to the fight against global warming by obtaining the Net Zero Contributor certification.
Join the 1500+ companies committed to fighting climate change
What does it mean to become a

Net Zero

Contributor?
Our "Net Zero Contributor" certification attests to the fact that your company's carbon emissions have been measured and reduced as much as possible, before being offset through certified carbon contribution projects. It's a guarantee of your transparency, but also of the traceability of your actions in favor of the climate, delivered only to companies managing their carbon footprint with Greenly.
Learn more
CERTIFICATION ALIGNED WITH INTERNATIONAL STANDARDS
From Carbon Accounting to

Certification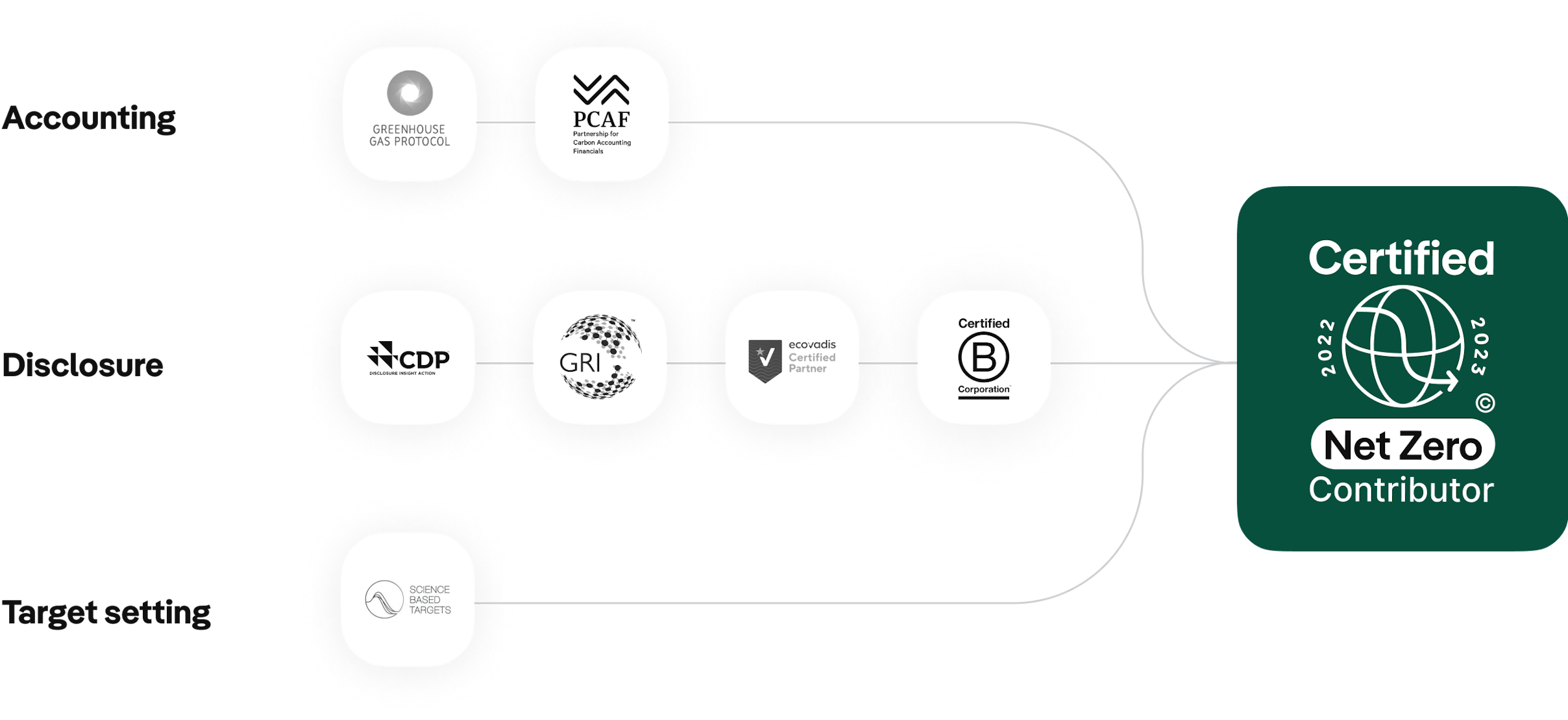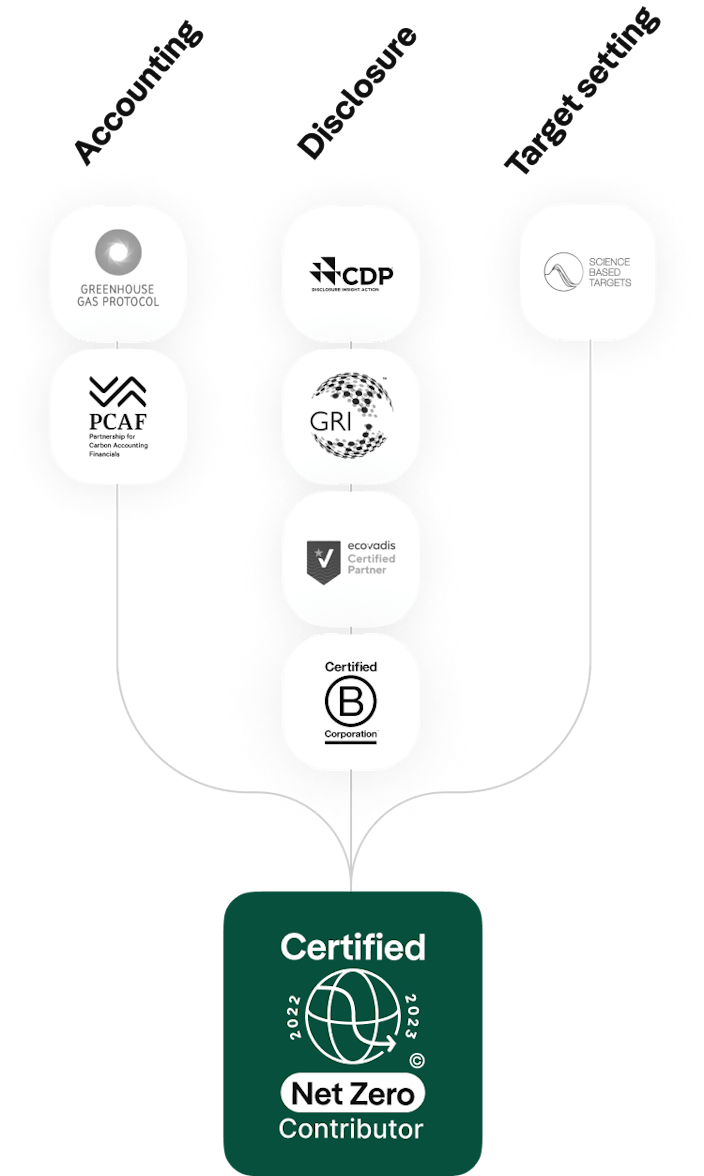 SET NEW STANDARD
The certification

criteria
Measuring and sharing emissions
Committing to measure and share your carbon footprint helps motivate your company and its stakeholders to continue decarbonization efforts.
Choose a reduction path
Defining a reduction path is essential. We support you in this process by using international decarbonization standards, such as SBTi.
Building and implementing an action plan
To achieve the reduction levels required by the plan you have chosen, you must put an effective action plan in place.
Engage your suppliers
Controlling Scope 3 emissions is essential to any effective decarbonization strategy. So is closely monitoring the emissions from your value chain.
Raise awareness and train your teams
Fully involving your staff in the reduction of your company's emissions is a key factor for success.
Contribute 10% of the total
Contributing 10% of your emissions is necessary to increase carbon sinks and achieve Net Zero on a global scale.
Approve the 10 principles of NZi
As a partner of the Net Zero initiative, we call on our clients to endorse this charter, in order to actively contribute to the fight against greenwashing.
Become a

Net Zero Contributor
Carry out your carbon assessment
Measure and analyze the CO2 emissions related to the conduct of your business.
Implement a carbon reduction plan
Track your performance and implement an action plan to reduce your emissions.
Become a Net Zero Contributor
Get certified for your contribution to the global goal of carbon neutrality.
CALENDAR
A perfectly simple

process
Join

the movement
Greenly's secret recipe: cutting-edge technology, coupled with a team of climate experts, to support you at every stage of your company's transition to a sustainable model.
Schedule a call