Life cycle analysis of products and services powered by Greenly
Understand the full impact of your offering with a life cycle analysis
Understand the full picture of your product or service to help committed consumers make a decision on what's offered to them.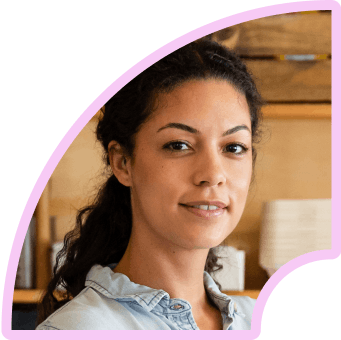 Join the 1000+ companies committed to fighting climate change
What's an

LCA ?
Every product or service has its own life cycle: design, sale, purchase, use, destruction, recycling... When you want to measure your company's carbon footprint in order to improve its environmental performance, carrying out a life cycle analysis of your product or service is essential in understanding the full impact.
Request a demo
Offer more

transparency

to your customers by measuring the impact of your products
Much more than a "nice to have", the LCA attests to the credibility of your environmental approach.
80%

of major investors prioritize sustainability.
Source: FTSE Russell
71%

of consumers are willing to spend more for a brand that makes a real commitment.
Source: IBM Institute for Business Value
70%

of employees favor the idea of working for a company with a CSR approach.
Source: Deloitte
$130T

of asset investors have committed to a "net zero" trajectory.
Source: GFANZ
We support you

step by step
Easily identity any issues
Scope 3 typically represents the largest portion of a company's GHG emissions, but it is difficult to measure. That's why we've made it easy for you to identify your opportunities for improvement in no time.
Act effectively
Analyze the environmental impact of your product or service in detail to help identify opportunities to improve your sourcing strategy which helps reduce yourr carbon footprint.
Communicate ahead of time
Anticipate the problem posed by environmental labeling. We help you communicate with your audience, whether or not they are specialized in these issues.
How does an

LCA

work?
Each product is unique, we know that. For this reason, we carry out your LCA taking every step of it's life cycle into consideration. From those learnings, we support you in the development of an appropriate action plan to help you quickly improve your environmental impact now and for the future.
Define the objective
We define the framework of the study and the functional unit that will be used to evaluate your offer to bring you the most precise answers possible.
Data inventory
This is the analytical accounting phase of incoming and outgoing flows - activity factors and emission factors - intended to understand the extent of your environmental impact.
Environmental impact assessment
Impact calculation methods are divided into two categories: midpoint methods and endpoint methods. The objective - to understand the damage in order to better solve it.
Interpret results
Because understanding the results also means identifying the existing optimization opportunities, we turn to alternatives that are better for the environment.
The most

robust and intuitive

platform on the market!
The direct

impacts

of an LCA
Whether you want to implement a comprehensive sustainability program or optimize specific aspects of your business, an LCA will help.
Product development
Develop sustainable products that meet the expectations of your customers, your employees, and your shareholders.
Workplace optimization
Optimize the use of your resources and your waste within the office (energy, water, etc.).
Corporate evolution
Establish sustainable policies in line with the expectations of your teams and potential candidates.
Effective spending
Lower your borrowing costs and operating costs to help attract new investors.
Still have questions?
What is a Life Cycle Assessment?

The Life Cycle Assessment is a multi-stage and multi-criteria analysis, which allows to measure the environmental impacts generated by a product or a service, and this, throughout its life cycle: from the extraction of raw materials to the end of life, passing by the stages of manufacture, use, etc.

Who can be concerned by the realization of an LCA?

The realization of an LCA can be particularly interesting for :
- public authorities (whether they intervene at international, national or European level)
- scientists;
- industrial companies.
However, any structure offering products and/or services has the possibility to carry out an LCA.

Why do a Life Cycle Assessment?

A Life Cycle Assessment is useful :
- to identify the environmental issues and impacts of a company;
- to develop eco-designed products;
- to compare the environmental impact of its products with those of its competitors;
- to consolidate its brand image and stand out from the competition.

How to do an LCA ?

LCA is composed of 4 steps, which are totally interdependent:
1. Define the scope of the study and the functional unit used;
2. Carry out the inventory of life cycle data;
3. Evaluate the environmental impacts;
4. Interpret the results.
Check out all of our services
Measuring and managing your carbon footprint isn't all we do. You could also look deeper into your life cycle analysis, decarbonize your supply chain, tackle industry-specific challenges, or support our certified offset projects.