Greenly launches Open Carbon API to promote radical climate transparency in procurement and disclose industry-wide carbon scoring of thousands of companies
Committed to raising awareness on companies' carbon emissions, Greenly – the leading carbon accounting platform that already helps 1,000+ companies track and reduce their carbon emissions – is now going one step further with the launch of its Open Carbon API, which assigns companies a score to make it easy for anyone to check how transparent it is on its carbon emissions. This new API will help procurement departments and purchasing softwares better assess which suppliers are on track to reach Net Zero goals and determine how selecting the right companies can support their own decarbonization efforts.
A rigorous scoring methodology 
Greenly's carbon scoring metrics have been set up to measure a company's progress on their decarbonization trajectory, by taking into account factors such as:
Whether companies have conducted carbon assessments
If they have set decarbonization targets
If they have implemented effective carbon reduction strategies
If they trained their employees on environmental issues 
If their supply chain is itself under pressure to decarbonize
If a verifiable strategy of carbon offsetting is in place 
To collect reliable data points for its open carbon scoring, Greenly's data science team has scanned the ESG reports of over 100,000 companies to precisely collect data typically hidden behind the reports' window-dressing. This has allowed Greenly to precisely measure whether companies simply track their direct emissions or also include Scope 3, which is typically the majority of emissions linked to a company's value chain.
Bringing these otherwise inaccessible data points to the forefront, Greenly's Open Carbon API gives the ability to quickly measure and verify the maturity of a company's climate disclosures. Data on any given company's emissions and those of its products is presented in the form of a "data library". A five color system scores companies with letters ranging from A through F (A being for the most transparent companies and F for those whose carbon decarbonisation strategies are not, as yet, clearly identifiable, for lack of disclosure). 
There is a huge need for increased transparency on where companies really stand with regards to decarbonisation. The sad truth is that only 25% of global emissions are currently being tracked and managed, and that makes it nearly impossible to reduce our emissions by half by 2030, keeping in line with the objective to limit global warming by 1.5°C (2.7°F). We need a radical transparency shock to move the needle and fast-track the transition. (Alexis Normand, CEO of Greenly)
The company data library and scoring API will be made accessible on Greenly's platform on Github and specific procurement softwares such as SpendHQ, formerly known as Per Angusta. A preview is also featured on Greenly's website for the general public.
Companies wishing to challenge or improve their rating can fill in any missing information on Greenly's dedicated scoring page. All submissions will be verified and validated by a Greenly climate expert. Action plans based on the rating to improve the company's score will also be available, as well as a purchasing commitment module.
Last but not least, Greenly can deploy its core carbon accounting software to smaller companies that are unable to finance otherwise costly carbon audits from consultancies, thereby further disrupting a market previously reserved to enterprises.
Since Greenly is now serving companies in the thousands, we wanted to help not only our customers on their path to Net Zero, but also all procurement officers to quickly measure if their suppliers share their reduction objectives. The hope is to reinforce the virtuous cycle through which companies are nudged into disclosing their emissions, because they need it to even be in business with their customers. Procurement departments have an essential role to play in advancing the transition, and we just wanted data to be accessible more pervasively. (Alexis Normand, CEO of Greenly)
Increasing distribution and supply chain transparency
In launching its Open Carbon API and bringing carbon footprints to the forefront, Greenly also hopes to make it easier for companies to factor environmental impact into their business development and purchasing decisions, thus ensuring a greater level of value alignment with the businesses they work with. 
We recognize the value in adding a new layer of information on carbon for many of our customers in procurement who need data that they can use when evaluating suppliers. There is still a significant gap on collecting and tracking carbon data and we are proud to work with Greenly to resolve this gap and fast-track the transition together. (Pierre Laprée, CPO of Greenly technology partner SpendHQ, formerly known as Per Angusta)
Check out Greenly's scoring platform, now live, here.
About Greenly
Founded in October 2019 by Alexis Normand (CEO, ex-Health Director of Withings; HEC, Sciences-Po, who also went through the Boston office of Withings and Techstars), Matthieu Vegreville (CTO, X-Telecom, data scientist at Withings) and Arnaud Delubac (UX/UI; ESSEC-Centrale, INSEE, previously in charge of digital communication in the Prime Minister's staff), Offspend SAS launched in January 2020 the Greenly app, to allow everyone to measure and reduce their ecological impact by analyzing their banking expenses and offering rewards and coaching to avoid emissions. In September 2021, it launched its carbon assessment suite for SMEs.
For more information please visit https://www.greenly.earth/ 
Follow Greenly on Twitter, Linkedin and Instagram 
Contact Greenly 
U.S.: Khloé Lewis //  [email protected] 
U.K.: Jo Cresswell //  [email protected]
France: Jean-François Kitten // [email protected] 
France: Jérémy Cariddi // [email protected]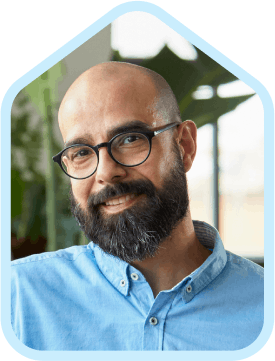 Green-Tok, a newsletter dedicated to climate

green news
We share green news once a month (or more if we find interesting things to tell you)