ClimateTrade Partners with Greenly to Scale Sustainability Initiatives Worldwide
ClimateTrade, a leading climate solutions company, and Greenly, the leading carbon accounting platform, have today announced their partnership to provide comprehensive end-to-end sustainability solutions to ClimateTrade and Greenly clients worldwide.
The partnership will leverage the strengths of both companies to help businesses take meaningful action against climate change. Greenly will provide its expertise in carbon emissions calculation, which helps businesses measure, understand, and reduce their carbon footprint. ClimateTrade, meanwhile, will enter a second stage of the consumer journey, offering plug-and-play climate solutions, such as the API and the Whitelabel, or directly offsetting options through its climate marketplace, which already offers access to more than 140 sustainable projects.
ClimateTrade's API and Whitelabel solutions are designed to enable companies to easily embed climate action into their websites, apps, or point-of-sale systems, offering carbon-neutral products and services to their final users. The climate marketplace enables businesses to offset their carbon footprint by directly supporting environmental sustainability efforts including reforestation, biodiversity protection, and renewable energy initiatives. All these products are backed by blockchain technology, which ensures transparency and traceability in every transaction, allowing clients to track the true impact of their efforts to protect the planet.
"The partnership between ClimateTrade and Greenly marks a significant milestone in the ongoing fight against climate change," said ClimateTrade CEO Fran Benedito. "Following our way of acting of combining forces and partnering with the most consistent companies in the market, we are able to offer a comprehensive suite of sustainable consultancy and solutions to a broad range of organizations that are looking to take action towards a more sustainable future.
"Helping users identify their environmental impact is the first step to helping them reduce it," said Greenly CEO Alexis Normand. "For us, partnering with ClimateTrade makes sense because with our combined expertise – us with carbon management and them with decarbonizing efforts – together we can provide customers with support at every stage of their climate journeys." 
About ClimateTrade
ClimateTrade is a climate solutions company that utilizes blockchain technology to facilitate large-scale decarbonization efforts through innovation. Our marketplace enables companies and individuals to offset their carbon impact by purchasing carbon, plastic, and biodiversity offsets, as well as renewable energy certificates directly from verified project developers. Additionally, the ClimateTrade API and Whitelabel offer a streamlined integration of our marketplace functionalities into the clients' ecosystem. This integration allows for the automatic calculation of the carbon footprint of a product or service, enabling customers to offset their impact at or after check-out promoting the creation of climate-positive products and supporting the client's net-zero strategy. ClimateTrade is also leading the way in the digital certification of carbon mitigation projects and supporting the digitization of national carbon registries, which promises to revolutionize the way we approach carbon accounting and management.
About Greenly
Founded in October 2019 by Alexis Normand (CEO, ex-Health Director of Withings, HEC, Sciences-Po, passed through the Boston office of Withings and Techstars), Matthieu Vegreville (CTO, X-Telecom, data scientist at Withings) and Arnaud Delubac (CMO, ESSEC-Centrale, INSEE, previously in charge of digital communication in the Prime Minister's office), Offspend SAS launched Greenly in January 2020, the world's first carbon accounting platform with +1,000 corporate clients in France, the United Kingdom and the United States. Greenly's climate tech now enables all companies, regardless of their size or sector, to contribute to the fight against global warming, starting with a simple measurement of their CO2 emissions. Once the assessment has been carried out, Greenly helps them to define a roadmap to help them align themselves with a Net Zero Contributor trajectory. Greenly obtained the B-Corp label in September 2022 and intends to make its expertise available to the community. 
For more information please visit https://www.greenly.earth/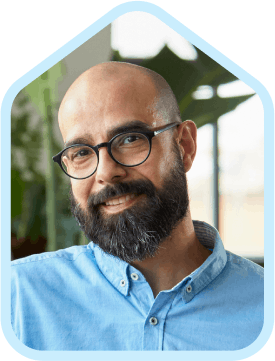 Green-Tok, a newsletter dedicated to climate

green news
We share green news once a month (or more if we find interesting things to tell you)