You might hear that investors care about ESG data. But do you know why?
What is ESG Data?
Definition of ESG Data
What is ESG data?
The 'E', 'S', 'G' in ESG data stands for, "Environmental, Social, and Governance" – otherwise known as the three key components that companies will use to determine the environmental efficacy and sustainability of their cooperation.
Measuring and reporting ESG data is a way for companies to establish transparency, trust, and accountability in their environmental goals so that they can appeal to future investors, employees and customers. 
What are the benefits to ESG data?
What are the benefits to recording and sharing ESG data with investors, employees or customers?
ESG is a beneficial factor to achieve all environmental, social, and governance goals that a company may have.
First of all, sharing respectable ESG data sets can help a business grow by establishing trust with governments for future funding, which in turn creates new business opportunities that would not be financially feasible otherwise.
The growth provided by government funding as a result of a good ESG data quality ultimately creates other lucrative opportunities – meaning recording and sharing ESG data will continue to create new pathways to success for any company or organization interested in growing their business.
ESG data is also profitable as they increase the employee's experience and productivity, as reputable ESG data will allow companies to recruit and sustain motivated employees – which will overall better convey the company's business mission. Therefore ESG data vendors can also jelp with ESG investing and helping stakeholders to make an investment decision.
Think of it this way: when you go to a restaurant – you are more likely to return and leave a positive review if the waiter you had was friendly and created a warm dining experience, for you.
The same is true of all businesses or companies, even if you aren't physically visiting the business or company. 
For instance, when you have a kind, empathetic, and patient person and phone support for the product you bought that is malfunctioning – doesn't it make you want to remain a loyal customer, even if you had a technical difficulty? 
👉 ESG data will increase employee satisfaction, and therefore – increase customer loyalty, which will overall support the business in its continued growth. 
What is an ESG score?  
An ESG score is a measurement of how well your company is operating across all components of ESG data: including economic, social, and governance factors.
ESG Data: meaning and definition & themes
What is ESG reporting?
ESG reporting is when you share your ESG score and data with other investors, potential business partners, employees, and customers with the intent to establish greater transparency and promote corporate sustainability. 
There are many benefits to ESG reporting.
For instance, investors will often use ESG reporting to determine whether or not a company is an example of character in terms of reducing their carbon footprint – and if there are benefits to investing in a company with good ESG scores.
If your company decides to calculate and clearly define their carbon footprint through their ESG data, it could ultimately benefit their mission – as it provides precise numerical data regarding the reduction of their carbon footprint, and the ways the company sets out to seek environmental equity. 
While ESG reporting is optional, it can encourage investors to take part in your project by providing data pertaining to your carbon footprint.
Now, let's break down each component of the definition of ESG reporting.
What are the three components of an ESG reporting?
Environmental
The 'E' in ESG reporting refers to the company's environmental energy usage: including carbon emissions, conservation of energy, animal treatment, water usage, and more. 
👉 A company's ESG data will be calculated through the amount of energy they use and its overall beneficial or negative impact to the environment.
If potential investors view the company as a poor example of moral character in terms of their willingness to be environmentally friendly – they may choose to invest in a company more willing to reduce their carbon footprint.
Social
The 'S' in ESG reporting refers to the company's social interactions – and how they reduce or do not reduce their carbon footprint throughout their communicative methods.
👉 The 'S' in a company's ESG score could be calculated on a number of factors: such as diversity, inclusivity, employee contribution, work expectations, gender equality, and customer satisfaction.
The 'S' in the overall ESG score is imperative in the overall calculation, as no company can exist without its people – both customers and employees involved.
Governance
The 'G' in ESG reporting refers to the company's "government" – in other words, how they manage and execute all of their business activities. This is also known as governance data.
👉 For instance, this ESG information can be calculated based on the number of current or potential internal conflicts within the company.
This component of the over ESG score can also help determine if the company will be a valuable investment later on down the line after the investor's initial interest. In addition, this unstructured data can help rating agencies determine if companies are meeting regulatory requirements – such as regulatory reporting, providing a balance sheet when necessary, and complying with EU taxonomy.
What is the difference between ESG Data and ESG Reporting?
What is the difference between ESG data and ESG reporting? What is required for ESG Reporting?
Now that we've covered what an ESG score is, let's talk about why calculating and clearly defining ESG data and scores are crucial to a company's way to future success.
Investors don't usually have time to play detective and scope out every facet of every company in the working field. That's why sharing your ESG data can save both you and them the time and trouble of an investment not benefiting one another.
Transparency
An ESG score can help an investor clearly understand your company's mission and its overall effectiveness thus far.
Take work balance, for example. If a company has a lower 'S' score within their already calculated ESG score – even if the other scores have excellent results, an investor may strongly value that the employees in a company have the proper time to take vacations and get their mind off of work so that they may return to the office rejuvenated with new ideas and be ready to take stronger action after proper rest & relaxation.
👉 These reports allow investors to view your company as a whole, so that they may make a calculated decision whether this is the right investment for them.
Trust
Trust is a difficult component to find solace with just about anything in life: relationships, strenuous situations, and of course – jobs. It's easy for a company to say that they care about the environment: but numerical data doesn't lie.
An ESG score can help make things crystal clear to see who really plays their part to reduce their carbon footprint.
Liability
So, what if everyone says they care about the environment, and many of those companies saying so really do reduce their carbon footprint – how does a decision get made?
An ESG score can help an investor determine who has made the strongest efforts to reduce their carbon footprint and benefit the environment. Remember – people tell lies, but calculated numbers don't!
Therefore, anything a company says regarding their carbon footprint can be revealed with the use of an ESG score. Anyone can say their thumb is green – but an ESG score will show who is really dedicated to finding as many ways to benefit the environment as possible.
👉 This is ultimately why an ESG score is so beneficial in allowing an investor to understand your company's overall carbon footprint.  
How can ESG Data ultimately help your company and its success?
Committing to measuring and making ESG data available to the public provides a great sense of trust for future investors and customers – which ultimately increase revenue and open new business opportunities. 
ESG data correlates to corporate sustainability. 
In other words, if your company can establish a routine of calculating your ESG data and reporting it to all future investors, employees, and customers – it ultimately evokes a greater sense of trust between all third parties that contribute to your business. 
This newfound trust will allow for the other sectors of your business to grow, which allows all three pillars of corporate sustainability – environmental, economic, and social – to flourish and prosper. 
Overall, maintaining your ESG score as accessible information to third parties is an easy first step to establishing a more environmentally friendly business.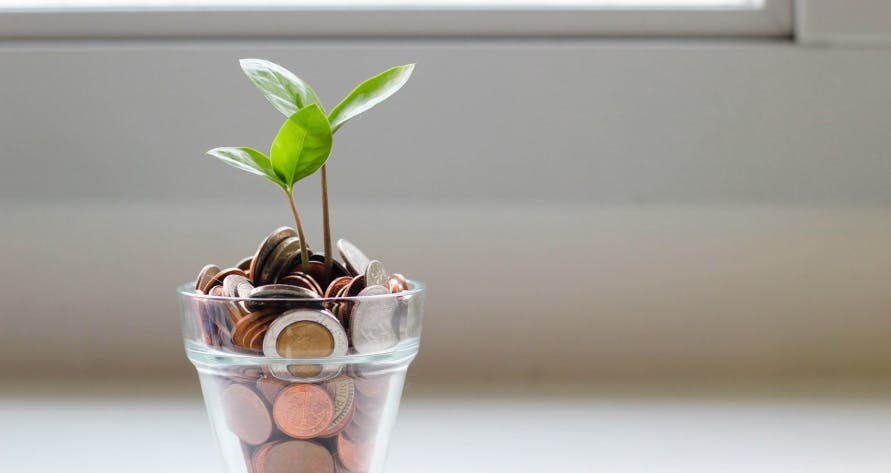 5 Steps to Success in Using Your ESG Data
If you've started to reduce your carbon footprint, but don't know the step-by-step process to calculate and define your ESG – read more below on how to share your reduced-carbon-footprint-calculation with the world.
1. Strategy
The first step to success in your ESG reporting is your Strategy.
You should take calculated steps to use your company's mission to your advantage for an overall better ESG score.
It is imperative to utilise the product or purpose of your company in your ESG.
In other words, if you're a vegan restaurant – don't talk about how little electricity you use, but talk about how much less water you are using to cook your meals as a result of plant-based cooking – and how this is ultimately reducing your carbon footprint.
2. Approach
The next step to success in your ESG reporting is your Approach.
Is the current plan to reduce your carbon footprint being well executed, or is it time for Plan B?
It is integral to your company's ESG score to constantly assess if the current measures you are taking to reduce your carbon footprint are yielding success.
Don't be afraid to think of or try new ways to benefit your company and the environment.  
3. Implementation
The next step to success in your ESG reporting is how you implement your values into reducing your carbon footprint.
The components of a well calculated ESG score shouldn't be thought of as another to-do-list, but should rather be made as an effort to seamlessly implement the values and defining characteristics of an ESG score into your company.
For example, if you have a make-up brand with select cruelty-free products – make an effort to transform some of your current products to have new, more environmentally friendly options.
This will show investors not only continued creativity and diligence, but a strong sense of urgency to find new, innovative ways to reduce your carbon footprint.
4. Assist
The next step to success in your ESG reporting is your willingness to share those ESG scores.
If your company has already started to share their ESG scores – don't stop!
The key to success is your willingness to sustain your current scores, and more importantly – to share your calculations with others.
5. Ensure
The last step to success in your ESG reporting is your dedication to attention for current or potential problems.
Collecting a lot of data can mean a lot of questions. So, it's important to stay ahead of any potential issues – as this will show investors how dedicated you are to helping the environment.
Dedication to ensuring the calculations for your ESG data is accurate and up to date will delineate your company's passion towards carbon footprint reduction.
Overall, if you're looking for a way to share how you reduce your carbon footprint with others, such as future investors – measuring and reporting your ESG data is the way to achieve both your company's environmental and financial goals. 
What About Greenly?
If reading this article about ESG data and reporting has made you interested in reducing your carbon emission to further fight against climate change – Greenly can help you!
Greenly can help you make an environmental change for the better, starting with a carbon footprint assessment to know how much carbon emissions your company produces.
Don't wait any longer, take the first step towards reducing your carbon footprint by requesting a free and non-binding demo with one of our experts today and finding the solution that best fits your business needs.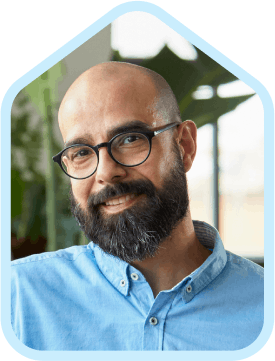 Green-Tok, a newsletter dedicated to climate

green news
We share green news once a month (or more if we find interesting things to tell you)