Laetitia Carle becomes COO and Managing Director of France for carbon accounting platform Greenly 
Laetitia Carle, former Chief of Staff at Greenly, the leader in digitized carbon footprint assessment and expertise in evaluating corporate climate performance, has just been appointed as COO and Managing Director of France of the climate tech company.
Laetitia joined Greenly in the summer of 2022 as Chief of Staff, following a stint as Founder and CEO in Residence at Entrepreneur First. As the CEO's right hand, she took on cross-functional roles, both operational and strategic, to structure Greenly's hypergrowth. Over the course of just one year, Greenly's activity quintupled, with the team of 180 people serving 1,500 clients in 10 countries. Laetitia played a key role in the company's transition from startup to scale-up: implementing cross-functional processes to execute an ambitious business plan, centrally managing team goals, pricing strategies, and directly supervising teams in Partnerships, Sustainable Finance, and Responsible Procurement for enterprise accounts.
The appointment as COO and France Managing Director provides Laetitia with an opportunity to further elevate Greenly's ambition both in France and internationally. Her new responsibilities include managing the local sales team and headquarters, as Greenly prepares to offer dedicated solutions not only to SMEs, but also to large enterprises. With Laetitia's expanded role in France, Alexis Normand, Greenly CEO and co-founder, will be able to focus on Greenly's international expansion, which already represents half of the business volume.
Previously, Laetitia worked at Morgan Stanley, first in London and then in Paris. At the prestigious American investment bank, she supported private and publicly traded companies in around fifteen fundraising, IPO, and M&A operations, totaling $25 billion. Specializing in the technology sector, her clients included European unicorns such as ManoMano, Trustpilot, Delivery Hero, Adyen, and Avast.
All companies now want to start their climate strategy with a carbon footprint assessment. This creates a significant bottleneck, which could worsen with the looming introduction of the new SEC disclosure rules in the U.S., as well as the CSRD in 2024 in Europe. To address the lack of consultants, Greenly has developed a digital solution that allows all companies, especially SMEs, to easily initiate a carbon footprint assessment and thereby gain autonomy. In a few years, all companies will have carbon accounting software, just as they have accounting software. Greenly must seize this unique opportunity to become a global leader, leveraging its foothold in France. The market there is mature and demands service excellence. It's an asset to transition from a few thousand client companies to hundreds of thousands worldwide. (Laetitia Carle)
Laetitia is a graduate of the University of Paris Dauphine in Finance and the London School of Economics and Political Science in Private Equity.
About Greenly
Founded in October 2019 by Alexis Normand (CEO, ex-Health Director of Withings; HEC, Sciences-Po, who also went through the Boston office of Withings and Techstars), Matthieu Vegreville (CTO, X-Telecom, data scientist at Withings) and Arnaud Delubac (UX/UI; ESSEC-Centrale, INSEE, previously in charge of digital communication in the Prime Minister's staff), Offspend SAS launched in January 2020 the Greenly app, to allow everyone to measure and reduce their ecological impact by analyzing their banking expenses and offering rewards and coaching to avoid emissions. In September 2021, it launched its carbon assessment suite for SMEs.
For more information please visit https://www.greenly.earth/ 
Follow Greenly on Twitter, Linkedin and Instagram 
Contact Greenly 
U.S.: Khloé Lewis //  [email protected] 
U.K.: Jo Cresswell //  [email protected]
France: Jean-François Kitten // [email protected] 
France: Jérémy Cariddi // [email protected]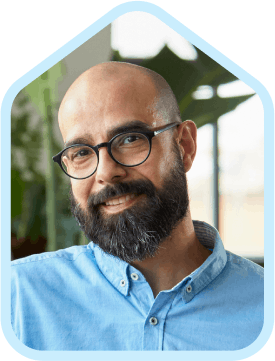 Green-Tok, a newsletter dedicated to climate

green news
We share green news once a month (or more if we find interesting things to tell you)