The Sustainability Accounting Standards Board (SASB)
The Sustainability Accounting Standards Board (SASB), a non-profit organization focused on creating sustainability accounting guidelines for diverse industries, offers a blueprint for disclosing sustainability data of financial significance to investors.
In August 2022 the SASB was incorporated into the International Sustainability Standards Board (ISSB), which has since taken on the role of refining and advancing the SASB Standards.
👉 In this article we'll explore what the SASB is, and what its future looks like under the ISSB.
What is the Sustainability Accounting Standards Board (SASB)?
The Sustainability Accounting Standards Board (SASB) was a non-profit organization established in 2011 to develop sustainability accounting standards. Its primary aim was to help businesses around the world report on the sustainability topics that matter most to their investors and that are likely to impact their ability to create long-term shareholder value. By doing so, the SASB sought to improve the effectiveness and comparability of corporate disclosure on environmental, social, and governance (ESG) topics.
You'll notice the use of past tense here - this is because, in August 2022, the International Sustainability Standards Board (ISSB) assumed responsibility for the SASB Standards. The ISSB is now responsible for maintaining, enhancing, and evolving the SASB Standards. 
The ISSB has commenced an initial phase of enhancements to the SASB Standards. Updates to the climate-related SASB Standards were released in June 2023, and the updates to the rest of the SASB Standards are expected in December 2023. 
The SASB Standards will eventually transition into the IFRS Sustainability Disclosure Standards which are being created by the ISSB. The SASB Standards are still highly valuable to companies in the meantime however as they allow companies to identify their sustainability risks and opportunities. The SASB Standards will also inform the IFRS Sustainability Disclosure Standards, which is why companies who adopt the SASB Standards now will be better placed to meet reporting requirements under the IFRS Sustainability Disclosure Standards.  
The ISSB has already published two IFRS Sustainability Disclosure Standards: 
IFRS S1 - General Requirements for Disclosure of Sustainability-related Financial Information 
IFRS S2 - Climate-related disclosures
However, the ISSB has stated that "industry-specific disclosures are required and, in the absence of specific IFRS Sustainability Disclosure Standards, companies must consider the SASB Standards to identify sustainability-related risks, opportunities, and appropriate metrics."
👉 To learn more about ESG criteria, why not head over to our article on the topic.
Why was the SASB created?
The SASB was created in response to the growing recognition that sustainability factors can have a significant impact on a company's long-term value and performance. Traditional financial reporting, while comprehensive in its coverage of financial data, often lacks standardized information on environmental, social, and governance (ESG) aspects, which are increasingly important to investors and other stakeholders. As the investment community began to acknowledge the financial materiality of ESG issues, there emerged a clear need for a structured and consistent framework to report on these topics. 
👉 To find out why ESG reporting is invaluable to companies, take a look at our article.
The SASB was founded to address this gap, aiming to develop and promote industry-specific sustainability accounting standards that would support businesses in providing decision-useful, comparable, and relevant ESG information to their investors. The SASB Standards were not just about capturing non-financial metrics, but also about integrating critical sustainability issues into business reporting and decision-making.
How did the SASB operate?
Goal - The SASB's overarching aim was to improve the quality of information available to investors, thereby facilitating more informed investment decisions. By promoting standardized reporting on ESG issues, they fostered better communication between companies and their stakeholders, ultimately driving a more sustainable and resilient global economy.

Standard setting - SASB developed and maintained a set of sustainability accounting standards tailored for each industry. This is in recognition of the fact that the material ESG issues differ across sectors.

Stakeholder engagement - The development of standards involved comprehensive engagement with a range of stakeholders, including industry experts, companies, investors, and the public. This ensured that the standards were relevant and practical.

Materiality focus - At the heart of the SASB's approach was the concept of materiality. The SASB states that "information is financially material if omitting, misstating, or obscuring it could reasonably be expected to influence investment or lending decisions''. This focus on materiality ensures that the information companies disclose is decision-useful for investors.

Global relevance - While the SASB originated in the U.S., its standards are structured to be useful and relevant to companies globally, ensuring broad applicability.

Outputs - The primary outputs of the SASB were its sustainability accounting standards. However, they also produced a range of supporting materials, research, and tools to assist with the understanding and application of these standards.
The SASB worked to bridge the communication gap between companies and their investors on crucial ESG matters, providing a standardized framework that ensures clarity, consistency, and comparability in sustainability reporting. It is now the ISSB's responsibility to enhance and maintain the work of the SASB.
What are the SASB Standards?
The SASB Standards consist of 77 distinct industry-focused disclosure guidelines. This is because while some ESG concerns are universal across industries, others are specific to particular sectors or might manifest differently from one industry to another. The SASB guidelines identify material sustainability topics and the corresponding metrics relevant to companies within a particular industry.
SASB Sustainability Dimensions
The SASB structured its standards around five primary sustainability dimensions. These dimensions encompass a broad spectrum of environmental, social, and governance (ESG) factors, tailoring them to specific industries to capture the most materially relevant issues. Let's take a closer look at each of these dimensions:
Environment - Topics under this category can include aspects such as greenhouse gas emissions, biodiversity impacts, water usage, energy management, and waste and pollution management. It underscores the interdependence between businesses and the ecological systems they operate within.

Social capital - This focuses on a company's relationships with the communities and broader society in which it operates. Issues in this dimension include data security, customer privacy, community relations, and access and affordability of products and services. It reflects how businesses influence and are influenced by the social fabric around them.

Human capital - Centred on the workforce, this dimension delves into topics that relate to employee well-being, productivity, and overall job satisfaction. This can range from health and safety protocols, labor regulations, and employee benefits to diversity, equity, and inclusion practices.

Business model and innovation - This dimension evaluates how a company innovates, adapts, and manages risks and opportunities in an ever-evolving landscape. It encompasses areas like product design and lifecycle management, supply chain resilience, and business model adaptability. 

Leadership and governance - This dimension addresses the company's governance structures, ethical practices, and overall management of sustainability risks. Topics here can span from board governance, compensation structures, and business ethics to oversight of sustainability strategies and stakeholder engagement. It underscores the crucial role of leadership in navigating a company's sustainability journey.

Each of these dimensions offers a comprehensive lens to understand and assess a company's sustainability profile. By categorizing issues within these dimensions, the SASB adopted a holistic approach to sustainability reporting, capturing both broad and industry-specific concerns.
How does SASB materiality factor in?
The principle of materiality is centered on the idea that not all sustainability topics are equally relevant or significant to every industry. By focusing on financial materiality, the SASB standards ensure that companies disclose information on sustainability issues that are most likely to have a substantive impact on their financial condition, operating performance, or risk profile.
The SASB Materiality Map® is a visual tool that was developed by the Sustainability Accounting Standards Board (SASB) to showcase the sustainability topics that are most relevant to different industries. It categorizes sectors and highlights specific environmental, social, and governance (ESG) issues that are considered materially important for companies within those sectors. Given the varied nature of ESG concerns across industries, the Materiality Map offers a tailored view, assisting companies in their sustainability reporting and aiding investors in analyzing ESG risks and opportunities.
Are SASB standards mandatory?
The SASB standards are not mandatory. They were developed to provide a voluntary framework for companies to disclose material sustainability information in a consistent and comparable manner. The adoption of SASB standards largely depends on the company's discretion, its regulatory environment, and stakeholder demands. However, with the increasing emphasis on sustainability and ESG factors in the global investment community, there is growing recognition of the value of standardized reporting, which has led many organizations to voluntarily adopt the SASB standards or integrate them into their existing reporting processes.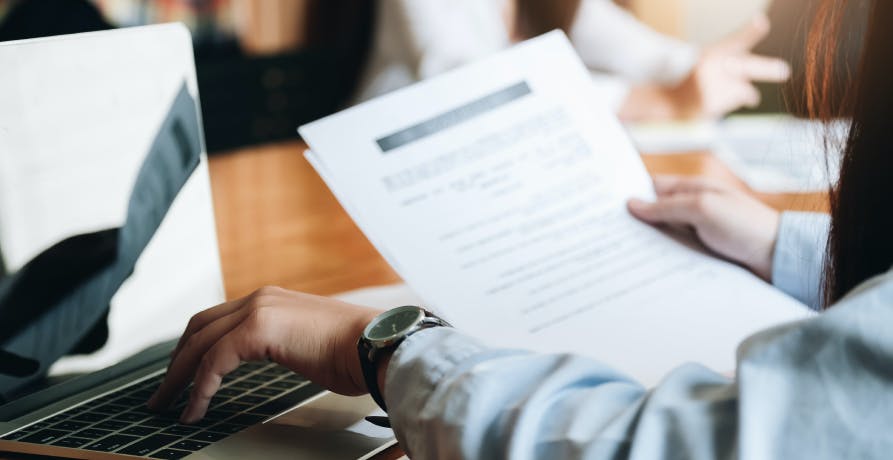 What are the advantages of adopting the SASB standards?
Decision-useful information for investors - The SASB Standards allow companies to deliver sustainability information that is relevant to their financial performance and risk profile. This clarity and specificity aid investors in making better-informed decisions and can lead to a more accurate valuation of the company.

Enhanced reputation and trust - Adopting a recognized and standardized reporting framework can bolster a company's reputation. Transparency in sustainability performance can position a company as an industry leader, signaling a commitment to responsible practices.

Efficiency in reporting - By focusing on materiality, companies can streamline their sustainability reporting process, avoiding the pitfalls of over-reporting or delivering data that might not be of significant interest to stakeholders.

Risk management - Identifying and reporting on material ESG factors allows companies to better recognize and manage potential risks, leading to proactive strategies that can mitigate adverse impacts and capitalize on opportunities.

Stakeholder engagement - Clear and standardized reporting can foster stronger relationships with various stakeholders, including customers, employees, and regulators. It becomes easier for these groups to understand and evaluate a company's sustainability performance, leading to better engagement and feedback.

Attract and retain talent - Employees, especially the younger generations, are increasingly considering a company's sustainability practices when deciding where to work. Companies that showcase commitment through standardized reporting like SASB often have an advantage in attracting and retaining talent.

Competitive edge - As sustainability becomes a core business issue, companies that adopt recognized standards can differentiate themselves in the marketplace, potentially gaining a competitive edge over peers that lag in transparent and meaningful ESG reporting.

Regulatory preparedness - Even though SASB standards are voluntary, by aligning with them, companies will be better prepared for any future regulatory changes that mandate more standardized ESG disclosures.
The SASB standards offer companies a structured approach to sustainability reporting, ensuring that they are not only meeting the expectations of their stakeholders but also positioning themselves advantageously in an evolving business landscape.
How do the SASB standards differ from other ESG frameworks?
The SASB standards differ from other ESG (Environmental, Social, and Governance) frameworks in several distinctive ways: 
Focus on financial materiality - One of the main features of the SASB standards is their emphasis on financial materiality. The standards guide companies to disclose information on ESG topics that could have a significant impact on a company's financial performance or risk profile. This contrasts with some other frameworks that might have a broader perspective, considering a wider range of sustainability impacts without necessarily linking them to financial outcomes.

Industry-specific standards - SASB provides 77 industry-specific sets of standards. This granularity ensures that the disclosure guidance is tailored to the unique challenges and opportunities of each industry, whereas some other frameworks may provide more general guidelines applicable across industries.

User perspective - While many ESG frameworks are developed with both the reporting companies and their stakeholders in mind, SASB standards are primarily aimed at serving the needs of investors and providers of financial capital. They aim to deliver decision-useful information to investors, allowing them to assess ESG risks and opportunities more effectively.

Compatibility with other frameworks - SASB often positions its standards as complementary to other global frameworks. For instance, while the Global Reporting Initiative (GRI) offers a comprehensive view of an organization's broader societal impacts, SASB hones in on industry-specific financial materiality. Companies can use both for a holistic approach.
The ISSB and SASB Standards
In June 2021, the Value Reporting Foundation (VRF) was established from a merger between the International Integrated Reporting Council (IIRC) and the Sustainability Accounting Standards Board (SASB) to simplify the complex sustainability disclosure landscape.
This was followed by the decision to establish the International Sustainability Standards Board (ISSB) to create a "comprehensive global baseline of high-quality sustainability disclosure standards to meet investors' information needs." The VRF - and therefore the SASB - was consolidated into the IFRS Foundation in August 2022.  
The ISSB is now responsible for maintaining and enhancing the SASB Standards. It has stated that it will build on and consolidate the work of reporting initiatives including the SASB Standards, as well as the Integrated Reporting Framework (IR Framework), the Task Force for Climate-related Financial Disclosure Recommendations (TCFD Recommendations), and the Climate Disclosure Standards Board Framework (CDSB Framework). 
Since formally taking on this responsibility in August 2022, the ISSB has been working to update the SASB standards. In June 2023 they released updates to the climate-related standards and updates to the non-climate-related standards are expected by the end of the year. 
The SASB Standards are precursors to the IFRS Sustainability Disclosure Standards being developed by the ISSB. These standards remain essential for companies to assess sustainability challenges and opportunities. By adopting SASB now, companies will be better prepared for future IFRS requirements. The ISSB has introduced two standards: IFRS S1 and IFRS S2, pertaining to general sustainability reporting and climate-related disclosures. However, in the absence of specific IFRS standards, the ISSB advises companies to reference the SASB Standards for industry-specific sustainability insights. 
👉 To learn more about the advantages of sustainability reporting head over to our article.
What about Greenly?
At Greenly we can help you to assess your company's carbon footprint, and then give you the tools you need to cut down on emissions. Why not request a free demo with one of our experts - no obligation or commitment required. 
If reading this article has inspired you to consider your company's own carbon footprint, Greenly can help. Learn more about Greenly's carbon management platform here.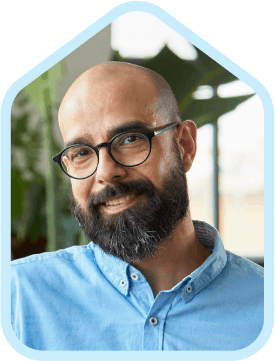 Green-Tok, a newsletter dedicated to climate

green news
We share green news once a month (or more if we find interesting things to tell you)
More Articles
3 Mistakes to Avoid in Procurement
In this article, we'll review what procurement is, why it's important, and 3 mistakes your company should try to avoid during the procurement process.