Greenly raises $23M to bring carbon management to all companies and fast-track the transition to a net-zero-carbon economy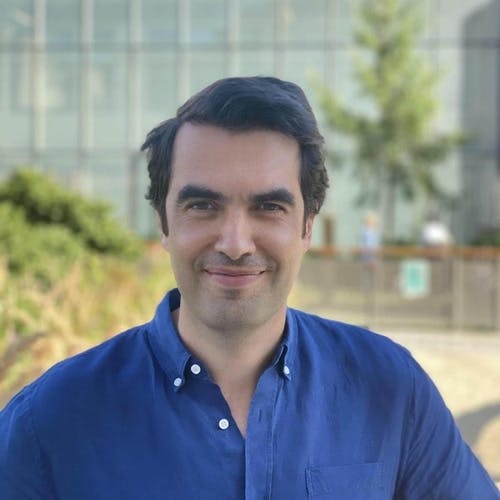 By
Alexis Normand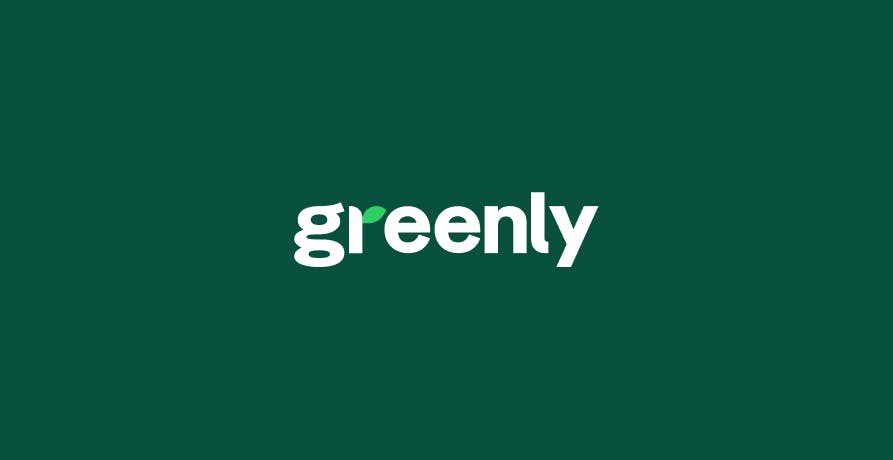 In the race to Net Zero, the increase in regulations and the rise of customer demand has led to a dramatic rise in the number of companies committing to low carbon strategies. To massify carbon management, Greenly is disrupting the consultancy-led process of collecting and analyzing data manually, by deploying simple and intuitive software. Integrating with most corporate data sources, Greenly offers to move from snapshot analytics to continuous carbon monitoring. With more than 400 corporate customers in Europe, Greenly has recently opened offices in the US, and plans to triple its workforce to make carbon management as pervasive as financial management.
Creating platform effects in carbon management
Greenly, a carbon accounting & management platform for SMEs, has closed a Series A fundraising of $23 million. This new round is led by Energy Impact Partners (EIP), a US based investment platform focused on the energy-transition, and XAnge, an early-stage investment tech fund based in Paris (France), and Munich (Germany) with strong impact exposure. Also participating are new investors like Jean-Baptiste Rudelle, founder of Criteo, and the Galion Project. 
Greenly offers SMEs a software as a service  (SaaS) that makes carbon accounting and carbon management easy and intuitive, reducing the barriers to collect and analyze emissions data by integrating with over 100 data sources, including accounting, travel software, cloud consumption data, electricity vendors etc. As such, the company is disrupting a market typically dominated by large consultancies performing ad hoc assignments for enterprises. With already more than 400 corporate customers, Greenly aims to massively increase the carbon management of SMEs, by allowing them to monitor their operations and supply chain in real time, providing less carbon-intensive alternatives, and by offsetting the rest with high-quality carbon-offsetting projects. The raise will allow the company to continue its global roll-out with focus on the US and Europe. In mid-March, Greenly opened new offices in New York, a hub for tech innovation, to kick-start its operations the United States.
Democratizing carbon footprinting among SMEs thanks to AI 
Today, only about 20% of global carbon emissions are tracked and managed. To effectively tackle climate change, we must disrupt a market still dominated by low tech consultancies addressing enterprises with one-shot assignments worth between $20,000 and $100,000. Competitors like Watershed or Persefoni are trying to digitize this process and it's probably a good idea. But this still leaves out small businesses which actually make up the larger share of emissions. At Greenly, we think this market must be radically disrupted by offering simple to use, affordable software for any business type, making carbon accounting & management as pervasive as financial management. This is the only way to put businesses on a path to Net Zero  and limit global warming, explains Alexis Normand, CEO and co-founder of Greenly.
Integration Greenly with more than 100 business applications makes it possible to automatically quantify a majority of emissions-generating activities, to minimize manual data entries and to fast-track measurement. Typically, accounting data, energy or data centers consumption (Amazon Web Services, Google Cloud, etc.), as well as eCommerce activity (Shopify, etc.), can be imported directly in the platform. These integrations make it possible to monitor emission generating activities in real time. Thanks to an extensive library of more than one hundred thousand emission factors, Greenly converts these activities into emission metrics and generates a carbon disclosure report compliant with international standards (Greenhouse Gas Protocol).
Greenly also offers e-learning and engagement modules to mobilize company employees, and allows them to take ownership of the topic in full autonomy.
For large companies, it's also a way to associate their supplier networks with their decarbonization efforts, by benefiting from a more economical solution to decarbonize their supply chain. With its technology, Greenly automates the analysis of data collection by integrating in real time with the accounting or billing data of more than 100 software solutions. 
To support its development in Europe and the USA, Greenly will expand its technical teams, and recruit carbon footprint experts and sales representatives. Therefore, the startup will open 100 positions across Paris and the United States.
Greenly, a growing player committing to a Greener America
Supported by EIP, a leading investor in the energy transition with offices in NYC and SF, Greenly accelerates its development in the United States to help companies engage in their ecological transition and support them in defining their Net Zero trajectory. In 2021, North America experienced the hottest June and July on record, with temperatures soaring 2.77°F (1.54°C) above average. With this in perspective, Greenly is opening new positions in Paris and New York.
At a larger scale, the Russian-Ukrainian conflict highlights the fragility and overdependence of states on fossil fuel resources, reminiscent of the 1973 oil shock. Reducing our impact on the environment is essential for everyone. Both the United States and European countries are seeking to develop a greener energy sector with a focus on carbon neutrality.
Greenly anticipates upcoming regulations in the United States to help companies manage their emissions and define a Net Zero trajectory.
We are very pleased to contribute to Greenly's hypergrowth, and thus support the acceleration of decarbonation of businesses.It is obvious that 100% of companies will have to track their emissions, just as they track their finances. What convinced us at Greenly was the ambition of the co-founders to achieve this short-term vision, at the pace of the climate emergency, as well as the quality of the tech and the UX. XAnge is specialized in supporting very high-growth SaaS companies, and we want to give them the means to achieve this ambition. This investment is a demonstration of our ambition in climate tech, Cyril Bertrand, Managing Partner and Nadja Bresous Partner Impact at XAnge.
EIP's mission is to back the best entrepreneurs building the tools to decarbonize industries as quickly as possible. Through our deep roots in the energy sector, we know that many corporate leaders are looking for practical tools to manage and reduce their carbon-emissions. Greenly has hit the nerve and managed to scale their customer-base rapidly. We are proud to support the team on their global expansion", says Matthias Dill Managing Partner at EIP.
Founded in October 2019 by Alexis Normand (CEO, ex-Health Director of Withings; HEC, Sciences-Po, who also went through the Boston office of Withings and Techstars), Matthieu Vegreville (CTO, X-Telecom, data scientist at Withings) and Arnaud Delubac (UX/UI; ESSEC-Centrale, INSEE, previously in charge of digital communication in the Prime Minister's staff), Offspend SAS launched the Greenly app in January 2020, to allow everyone to measure and reduce their ecological impact by analyzing their banking expenses and offering rewards and coaching to avoid emissions. Since 2021, Greenly has been offering SMEs a software that makes the carbon management simpler and more  intuitive. Thanks to its unique ability to integrate with business software ranging from accounting to cloud APIs, ecommerce platforms, or travel reports, Greenly makes it possible to automate data collection and offer real-time analysis emissions, in order to roll-out a data-driven reduction strategy.
For more information please visit www.greenly.earth / Follow Greenly on Twitter: @Greenly, Linkedin and Instagram
About EIP 
Energy Impact Partners, LP (EIP) is a global investment platform leading the transition to a sustainable energy future. EIP brings together entrepreneurs and the world's most forward-thinking energy and industrial companies to push innovation. With over $2 billion in assets under management, EIP invests globally across venture, growth, credit, and infrastructure – and has a team of more than 50 professionals based in its offices in New York, San Francisco, Palm Beach, London, and Cologne. For more information on EIP, please visit www.energyimpactpartners.com
About XAnge 
XAnge is an early-stage investment fund with €600 million under its management, based in Paris and Munich. Its investment team supports European entrepreneurs who aim to change everyday life through technology, by investing amounts from €300,000 to €10 million at the seed stage. With an investment thesis focused on making technology accessible to the greatest number of people, XAnge invests in the deeptech, healthcare, fintech, Saas and e-commerce sectors. XAnge  For example, XAnge has supported Lydia (Finance), Welcome to the Jungle (Human Resources), Believe (Music), MrSpex (eCommerce) and Ledger (cryptocurrencies). XAnge is the innovation brand of the Siparex Group. 
[email protected] 0608958364 Partner Impact
Press Relations
Jean-François Kitten – 06 11 29 30 28 – [email protected] 
Jérémy Cariddi — 07 66 39 75 99 — [email protected] 
Ilinca Spita - +33(0)6 64 75 12 98 – [email protected] 
Green-Tok, a newsletter dedicated to climate

green news
We share green news once a month (or more if we find interesting things to tell you)