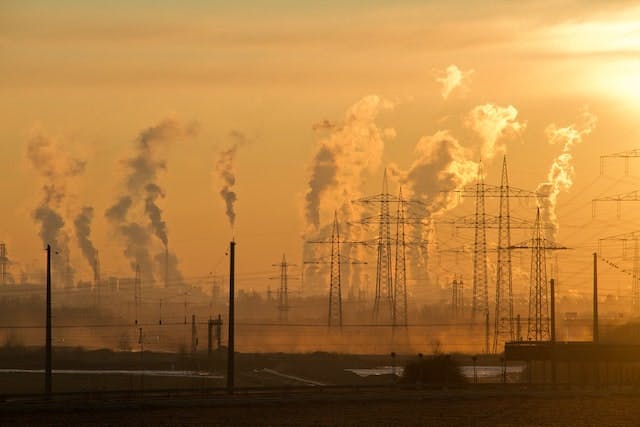 Even if you have never read the Paris Agreement report, you're likely to know that one of its main objectives is to avoid global temperatures from rising above 1,5 °C. The situation requires : achieving this goal is crucial, if we want to limit global warming consequences (natural disasters magnitude, for example).
Now : how to succeed ? In fact, we don't deal with rocket science… It's simple : we need to reduce world greenhouse gas emissions (GHG) by monitoring scopes 1, 2, & 3 emissions.
Why ? As a reminder, the greenhouse effect is a natural phenomenon, which aims to maintain the Earth's temperature compatible with human life. However, excessive greenhouse gas emissions caused by human activities - accentuates this phenomenon, increasing world average temperature. Consequence? Terrestrial ecosystem is jeopardized.
To succeed in your reducing carbon footprint, you first need to know how much carbon you produce as an individual or a company. That's why GHG emissions scopes have been drafted.
👉 How do scope 1, scope 2 and scope 3 emissions work? What does a reporting company with significant carbon emissions need to know? 
Greenly explains.
Scopes 1, 2 and 3 emissions
The Greenhouse Gas Protocol (GHG Protocol)
We're gonna make it simple : at the beginning, you have an initiative, which is called the Greenhouse Gas Protocol Initiative. Briefly, it is a multi-stakeholder partnership of businesses, non-governmental organizations (NGOs), governments, and others - met by the World Resources Institute (WRI). 
Launched in 1998, their goal is to develop international greenhouse gas accounting and standards for any reporting company. As well as to promote their adoption, of course.
Inside this GHG Protocol Initiative, you find two separate standards:
GHG Protocol Project Quantification Standard (a guide which aims at quantifying reductions from GHG mitigation projects) ;
GHG Protocol Corporate Accounting and Reporting Standard (the GHG protocol corporate standard we were previously talking about).
What are scopes 1, 2 and 3?
To show companies how to quantify and report their greenhouse gas emissions, the GHG Protocol Corporate Accounting and Reporting Standard provides them a step-by-step guide.
You see where we want to go ? Indeed, the guide classifies a company's greenhouse gas emissions into categories called 'scopes' : otherwise known as scope emissions – scope 1 emissions, scope 2 emissions, and scope 3 emissions.
In practice, this classification is organized in this way :
scope 1 emissions, which deals with direct emissions from owned or controlled sources ;
scope 2 emissions, that are indirect emissions from the generation of purchased energy ;
scope 3 emissions, including all indirect emissions which are not included in scope 2. ‍
You keep going ? Great.
What are scope 1 emissions?
Scope 1 deals with direct emissions released in the atmosphere by a set of companies activities. In other words, these greenhouse gas emissions come from company-owned and controlled resources.
These emissions are divided into four categories: 
stationary combustion (all fuels producing GHG emissions must be included);
mobile combustion, including all vehicles owned or controlled by a firm, and burning fuel (cars, vans, trucks, etc.). Electric vehicles fall into scope 2;
fugitive emissions, which are related to greenhouse gas emissions (refrigeration, cooling consumed from air conditioning units, etc.);
process emissions, produced by industrial processes or general production processes, and on-site manufacturing (factory fumes, chemicals such as nitrous oxide etc.).
What are scope 2 emissions?
Scope 2 is related to indirect emissions, released by the consumption of purchased electricity, steam, heat and cooling consumed.
Most of the time, acquired electricity is the unique source of scope 2 emissions. If the energy is used during transmissions and distribution, it falls under scope 3 emissions.
What are scope 3 emissions?
With a little humor, it's the GHG emissions and GHG accounting jackpot – as scope 3 emissions are the most difficult to measure, as they often don't refer to the individual company's activities.
Scope 3 emissions include all other indirect emissions – not incorporated in scope 2 – produced by a value chain. Both upstream and downstream emissions are included. They are linked to the company's operations.
In fact, scope 3 emissions include :
purchased goods and services (including all the emissions related to the production of these goods and services before they were bought);
business travel (such as air travel, railway travel, the use of taxis) and employee commuting;
waste disposal (landfills, wastewater treatments);
use of sold products (the scope 3 emissions result from the usage of purchased goods and services);
transportation and distribution (transportation by land, sea and air, without forgetting third-party warehousing);
investments (equity investments, debt investments, capital goods, project finance, managed investments and client services);
leased assets and franchises.
You're still here ? That's wonderful.
Why should you measure your all 3 scopes emissions?
Are you wondering if measuring your total emissions is a loss of time? Or is it only theory that measuring your scope emissions won't help you to reduce emissions? Unnecessarily painstaking ? Of course, you can. 
Anyway, be aware : measuring your all three scopes emissions can allow you to save and earn money. How ? By offering the opportunity to highlight and cut useless expenses, while making your business model sustainable… Functionally and commercially - not to say "marketingly".
You know Kraft Foods ? Certainly. This company reported that 90% of its greenhouse gas emissions were included scope 3 emissions. In other words, most of their carbon footprint lies outside the heart of their own operations and activity. 
In fact, Kraft was able to reduce emissions and their carbon footprint by cutting out useless expenses and developing the image of a brand in line with one of the biggest century's challenges – GHG accounting, monitoring their supply chain, and keeping track of their emissions inventory. Not that bad, isn't it ?
👉 Just remember that carbon emissions are responsible for 81% of global GHG emissions. As businesses are mainly responsible for this figure, they also should seek to be role model to the rest of the society to help fight against climate change. 
Beyond any ethical question, companies should remember that individuals have never been so demanding for equity, sustainability, transparency, and engagement. As more and more people claim their values and beliefs, brands have to do so as wwll, in order to gain and retain consumers and employees - especially younger customers. As well as potential partnerships, investors and funding. 
No, you are not dreaming : even sustainable finance is emerging.
Businesses which follow the trend are now about to attract money, whereas others risk being blamed and boycotted. Worse : unable to subsist in a long term scenario, in a world where legislation progressively puts spokes in their wheel.
Let's summarize ? Briefly, measuring your all 3 emissions scopes allows you to :
Target the main GHG hotspots in your supply chain;
Identify partners and suppliers who are not performing good regarding sustainable indicators ;
Underline potential useless expenses and risks in your supply chain(functionally and commercially);
Highlight costs reduction and improvement opportunities;
Define and implement an action plan to decrease your carbon footprint ;
Engage customers, employees, investors and partners in a sustainable approach and gather them around both your name and a common goal;
Anticipate law evolutions on companies obligations toward sustainable development.
8 tips to reduce your carbon footprint
You believed that we were going to leave you without solutions? That's not our mindset.
Greenly is committed to sustainable development. We support all companies which aim at doing something for the environment. There is no small contribution: each effort counts.
Is your motivation overwhelming? Be careful, not to miss stages: before you start, don't forget to make your carbon assessment, in order to know your GHG emissions rate.
Your motivation is suddenly falling flat? 😶 Don't panic: Greenly handles the job. Better : elaborate personalized recommendations to your company and help measuring difficult scope 3 emissions. Contact our dream team.
1. Remember and apply the three R's rule
Reduce, Reuse and Recycle. That's the three R's rule. The one which must become your guideline, when you're looking at optimizing your business model. No exception: each department is concerned : sales, logistics, marketing, finance… Again : no exception.
What can be reduced, reused, or recycled in all these services? There must be something - even something small, we don't care. Do not forget : your bottom line will benefit too.
2. Focus on renewable energies
Energy market has evolved : there have never been so many green energy providers. Don't waste time: start now your switch from fossil fuels to renewable energies. In fact, their use is likely to develop and last.
Sooner or later, everybody will have to jump on the bandwagon… It'd be a shame to be the last to chase it, right?
3. Invest in carbon offsetting
Let's be clear: even if you turn your company into a sustainable development pioneer, you certainly won't be able to eradicate all your CO2 emissions. That's normal : even the so-called "green" levers emit CO2. The idea is only to reduce these emissions to the maximum... Or, failing that, to compensate them.
For this reason, we advise you to inquire about carbon offsets (or "carbon offsetting") to fill in these potential gaps.
4. Prefer sustainable web hosting
Have you ever thought of your web hosting? By definition, it is intangible - and often outsourced. So, we easily forget it. However, it is an absolutely significant source of energy consumption.
Be aware : if your servers are externally hosted, energy costs that are related to them might neighbour stratospheric levels. Fortunately, new solutions are now available, combining energy efficiency, renewable energy sources and carbon offsets. Shortly : do not hesitate to start switching.
5. Reflect about your travel usages
In many companies, travel is one of the most important carbon emissions points. Indeed, it is often part of the business functioning.
Should we conclude that it is impossible to reduce the emissions associated with it ? Of course not.
After measuring your carbon footprint, you can easily identify the most consuming means of transport. Then, think about alternative choices (traveling by train when possible, for example).
In the same way, also reflect about your accommodations - some certifications now allow you to target establishments which are environmentally sustainable. Finally, if you cannot avoid some consuming transportation means, try to offset your carbon emissions. 
6. Promote greener daily transportation habits
Employees' commutes are part of your carbon footprint. Do not forget it. Have you ever tried to figure out the amount of greenhouse gas emissions produced by your employees' daily journey to work ? If not, try the experiment: the results are likely to be staggering.
In this context, one of the first measures you can take to reduce your carbon emissions is to support your employees in changing their habits. How ? For example, by :
Promoting what we call "green commutes" (or car sharing); 
Offering public transport subscriptions to your employees (or discounted subscriptions);
Making bikes available;
Encouraging and implementing teleworking.
7. Be concerned by environmental projects
To say the least, ecology is no longer reserved to scientists. With the media coverage of the issues we are facing in a near future - imminent, really - many individuals and organizations want to react, in order to tackle global warming. In this context, many projects have emerged from all sides... A perfect opportunity for any company to show its support for sustainable development, while taking action to reduce greenhouse gas emissions.
Concretely: do not hesitate to inquire about environmental projects currently on track. Projects to which you could provide financial or material support, for example.
8. Communicate with your employees and partners
Finally, be aware that one key to success is communicating.
One advice : involve your employees or your partners in your sustainable actions. Communicate, inform, explain and federate. Your actions are a thousand times more likely to show convincing results, if people who implement them and contribute to them are motivated by these changes.
Don't worry: you don't need to become a global warming specialist. Make simple observations after completing your carbon footprint. Then, present the solutions developed to reduce your emissions. Climate change is a collective problem: you can bet that your approach will catch your employees' attention, if you show them the real benefit of your initiative. 
What about Greenly?
Sustainable development is Chinese language ? You need help getting started?
Just ask our teams. Greenly helps companies to simply measure, reduce and offset their greenhouse gases.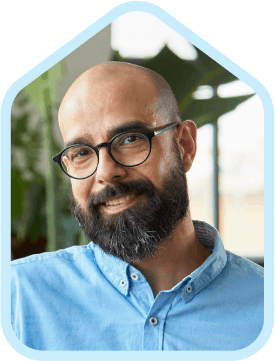 Green-Tok, a newsletter dedicated to climate

green news
We share green news once a month (or more if we find interesting things to tell you)
More articles
3 Mistakes to Avoid in Procurement
In this article, we'll review what procurement is, why it's important, and 3 mistakes your company should try to avoid during the procurement process.