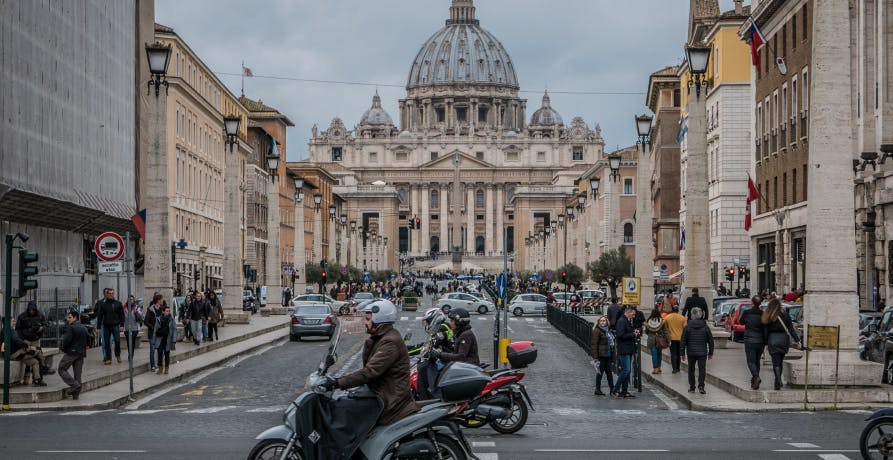 As part of the UK Government's wider strategy to improve air quality, it aims to discourage the use of older vehicles which are more polluting and to reduce the number of areas in the UK where pollution breaches legal limits. Clean Air Zones are designed to facilitate both these aims by encouraging the replacement of older vehicles with low emission versions, and by encouraging alternative forms of transport such as walking, cycling and public transport.
👀 What are Clean Air Zones? Why are they so important and what does it mean for vehicles in the UK?
What are Clean Air Zones (CAZ)?
👉A CAZ is an area of a city where the local government has implemented measures to improve the air quality. They form part of the UK Government's broader air quality plan, which has the goal of improving air quality and addressing levels of pollution in the UK.
Clean Air Zones aim to address all sources of pollution created by traffic, and also to reduce the public's exposure to the pollutants by placing restrictions on the highest polluting vehicles, encouraging the use of cleaner vehicles, and encouraging people to walk, cycle or use public transport. 
The Clean Air Zone may be a single road or a wider area of a city. The measures used to reduce pollution levels can include a range of methods that the local government tailors to meet the needs of the specific area affected.
There are two types of Clean Air Zones - non-charging and charging. 
Non-Charging
In this kind of Clean Air Zone the focus is on improving air quality without charging drivers of vehicles money to actually enter the area. The types of methods used to reduce emissions in these zones can include: re-directing traffic, traffic-flow management, retrofitting certain vehicles with pollution controls and other measures that reduce pollution levels. 
Charging
Charging zones are the same as non-charging zones except that drivers also pay a charge to enter the CAZ where their vehicle fails to meet environmental standards for that zone. 
The history of Clean Air Zones in the UK
Prior to the UK's exit from the European Union, the UK Government, like all states within the EU, was subject to Directives published by the EU. 
👉 If you're wondering what an EU Directive is, don't worry we've got you covered. An EU Directive is a legislative act that sets out a goal that all EU countries must achieve. It's left up to the individual country to determine how it reaches these goals? 
One of these EU Directives was the 2008 Ambient Air Quality Directive which set pollution limits for pollutants including limits for nitrogen dioxide. The Directive gave a deadline of 2010 on achieving these limits, however the UK - despite enacting the Directive through its national legislation - continued to exceed the limits and plans showed that levels would continue to breach the limits for many years to come. 
ClientEarth - an environmental law charity - took the UK Government to court in an attempt to prevent this. After a number of court proceedings, the European Court of Justice finally ruled in favour of ClientEarth, requiring the UK Government to put in place a plan to achieve the limits set by the directive as quickly as possible. 
Following on from the European Court of Justice ruling, the UK had to come up with a plan of action to address dangerous levels of pollutants in the air, on a much quicker timeframe. 
ClientEarth identified that the most effective methods to reduce the harmful levels of pollutants, in the quickest way possible, was to create a national network of low emission zones - ie. zones in busy cities and towns that restrict the traffic flow and encourage other means of transport such as walking, cycling and public transport.
What is so harmful about nitrogen dioxide?
Nitrogen dioxide is mainly produced from diesel exhaust fumes, which is a big problem given that a huge percentage of UK vehicles run on diesel. In fact, in many areas of the UK nitrogen dioxide levels exceed the upper limits set by the EU Ambient Air Quality Directive. 
Nitrogen dioxide is a particularly harmful pollutant with strong links to detrimental effects on human health. It can cause damage to the human respiratory tract and increase a person's susceptibility to respiratory infections and asthma.
Not only is it harmful to human health but it's also an extremely potent greenhouse gas that plays a role in global climate change.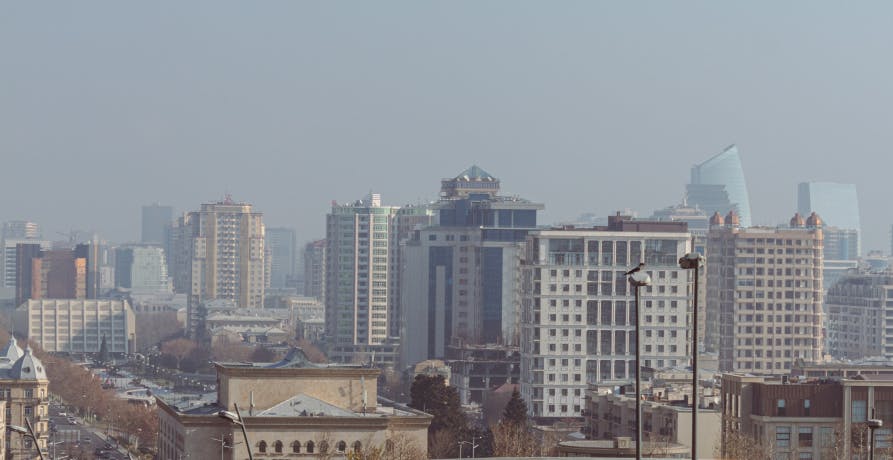 The role of local authorities
Clean Air Zones are designed to focus on tackling levels of nitrogen dioxide that breach legal limits in the UK. It is the local government authorities in the UK who are responsible for developing local plans to ensure that levels of pollutants, including nitrogen dioxide, are within the legal limits.
The UK Government initially identified areas across the country where levels of nitrogen dioxide exceeded these legal limits. They called upon the local authorities concerned to implement Clean Air Zones to tackle the issue, or alternatively, to propose effective alternatives to bring pollution levels into compliance (the local authority must prove that these alternative measures are just as effective as a CAZ and that they can be implemented just as quickly). 
The Clean Air Zone Framework was introduced by the UK Government in 2017 and sets out the approach to be used by local authorities who are implementing and operating a Clean Air Zone. 
Who is affected by a CAZ? 
All vehicles that enter the area of a Clean Air Zone will be affected by the measures. 
In the case of a non-charging CAZ the implications will vary depending on the measures adopted by the local authority. For example, there may be increased cycle lanes, or improved traffic flow management. But regardless of the measures adopted, vehicles will not be subject to charges. 
Charging Clean Air Zones on the other hand, take a more direct approach by charging vehicles entering that zone. Whether a particular vehicle is affected by the charges in place inside the Clean Air Zone depends on the type of vehicle and the Euro standard of the vehicle. 
❓What does the Euro standard of a vehicle mean? The European emissions standards are vehicle emissions standards for pollution from the use of vehicles sold in the European Union and the UK. They are set out in a series of EU directives and are designed to introduce increasingly strict standards in order to gradually improve air quality. 
There are four different classes of charging Clean Air Zones: A,B,C and D. Depending on what type of zone it is, certain vehicles are exempt from the measures. The specific class of the CAZ is determined by the local authority, but they are regulated by the UK Government's wider Clean Air Zone framework. 
Let's take a closer look at what type of vehicles are affected by the four classes of CAZ: 
Class A - Buses, coaches, taxis and private hire vehicles
Class B - Buses, coaches, taxis and private hire vehicles and heavy goods vehicle (HGVs)
Class C - Buses, coaches, taxis and private hire vehicles, HGVs and light goods vehicles (LGVs) 
Class D - Buses, coaches, taxis and private hire vehicles, HGVs, LGVs and cars
Depending on the class that is applied to the CAZ, certain vehicles will have to pay a charge to enter the area if it is a charging Clean Air Zone. 
👉 There are some exemptions to the charges. These are: 
Buses, coaches and HGVs that meet the Euro 6 emissions standards
Cars, vans and taxis that meet the Euro 6 or Euro 4 emissions standards
Ultra low emission vehicles with a significant zero-emission range are also exempt
What about London's Ultra Low Emission Zone?
First let's clarify the difference between some of the terminology used. 
👀 We've already looked at what a Clean Air Zone is, but what about a Low Emissions Zone (LEZ), and London's Ultra Low Emissions Zone (ULEZ)? 
Low Emission Zones are essentially the same thing as a CAZ, but the terminology is used more widely in certain parts of the UK, for example in Scotland LEZ is preferred. The main difference to note is that in the case of a CAZ, local authorities have the choice of whether or not to apply charges, but in the case of a LEZ, some form of charge is mandatory. 
Ultra Low Emission Zone is the name given to an area of central London where tight emissions control regulations and charges are operated. It was introduced in 2019, and requires that owners of affected cars have to pay a charge.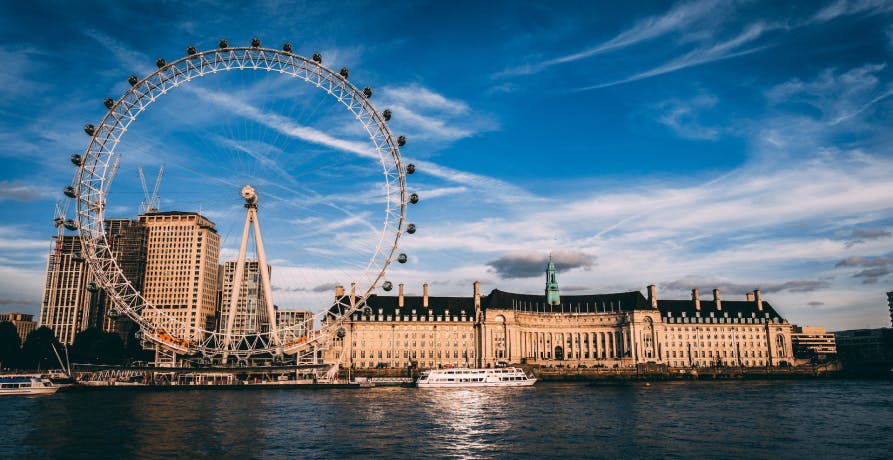 Looking towards the future
The UK government has signalled that it will hand local authorities increasing power and decision making abilities with regards to actions that reduce emissions, in an effort to ensure that the UK meets its air quality emissions standards. 
👉 What are the UK's air quality emissions standards? The UK Government's Environment Act 2021 required the UK Government to set legally binding environmental targets in several priority areas including air quality. 
The UK Government believes that the best chance of meeting these emissions standards involves the participation of local authorities who are best placed to implement effective action at a local level. 
However, the scale of the task shouldn't be underestimated. Any methods employed need to be well coordinated and managed, which requires significant resources. Something that cash-strapped local authorities, who are often facing budgetary cuts, may find difficult. 
The changes may also require changes with regards to the way that people live, work and travel, meaning that any changes may face initial resistance and a lack of public support. Clean Air Zones are only viable where the local government authorities provide the public with suitable alternatives to their usual transport methods, which means investing in public transport infrastructure and making electric vehicles cheaper. 
But, given that air pollution is one of the biggest threats to public health in the UK and a major contributor to climate change, it's imperative that both the central government and local government work to make the air clean in busy cities and towns across the UK. 
What about Greenly?
At Greenly we can help you to assess your company's carbon footprint, and then give you the tools you need to cut down on emissions. Why not request a free demo with one of our experts - no obligation or commitment required.
If reading this article has inspired you to consider your company's own carbon footprint, Greenly can help. Learn more about Greenly's carbon management platform here.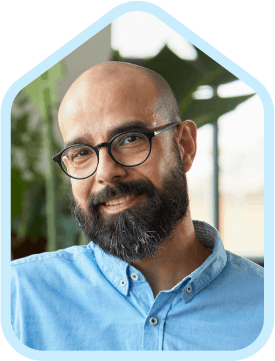 Green-Tok, a newsletter dedicated to climate

green news
We share green news once a month (or more if we find interesting things to tell you)