Everything you need to know about the Open Climate Ratings methodology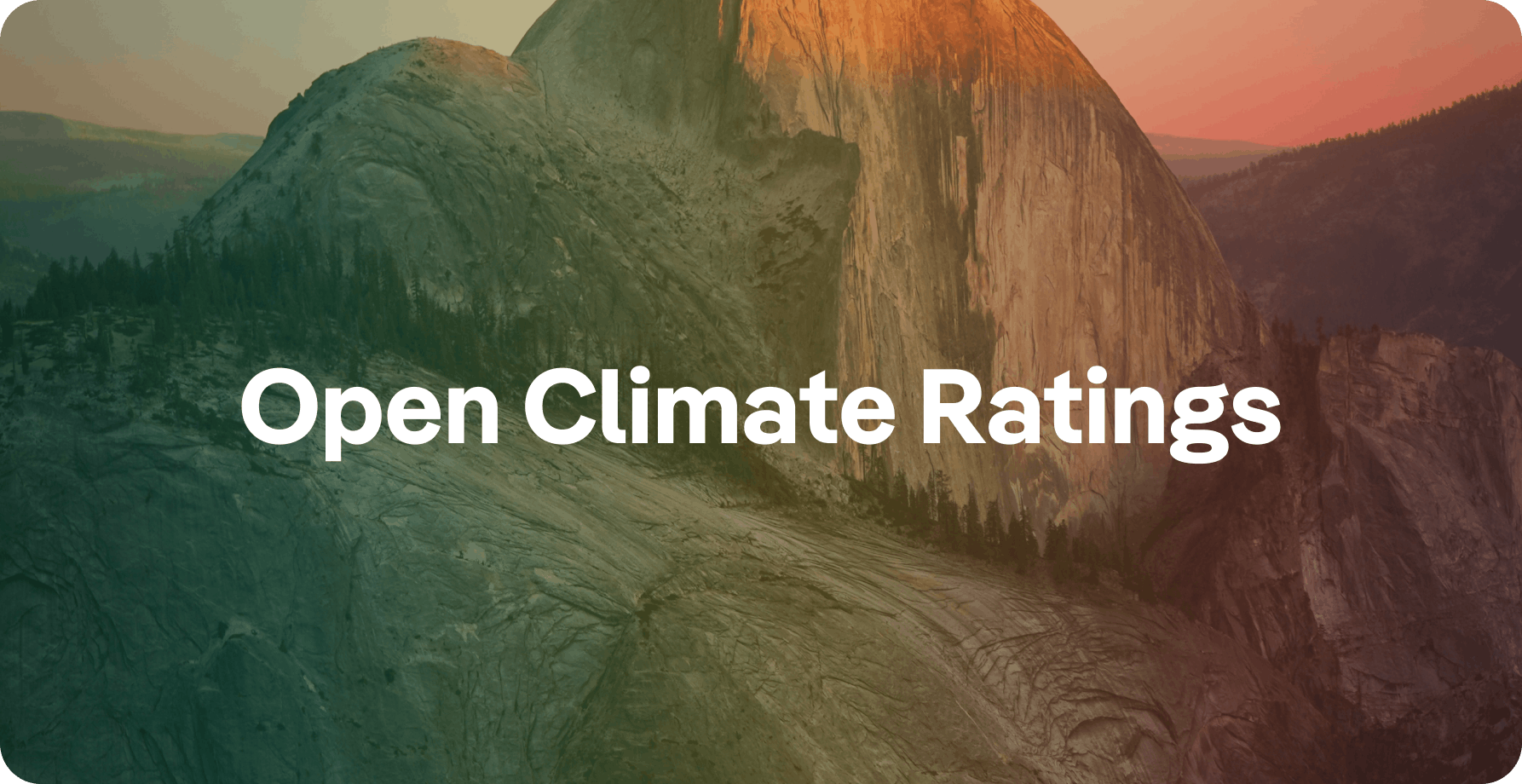 A bit of context... What are Open Climate Ratings ?
A tool to help businesses, communities, and citizens with decarbonization and their environmental initiatives

"Open Climate Ratings aim to help people committed to the ecological transition evaluate the quality of other companies' environmental commitments -  especially regarding the sustainable reduction of their greenhouse gas (GHG) emissions."
The quality of a company's environmental commitment is based on three pillars: 
Awareness of sustainability issues (understanding the company's impact on society and the environment, but also the impact of social and environmental upheavals on the company);
Calculating and communicating the company's carbon footprint; 
The implementation of an environmental strategy (more specifically: reducing emissions by defining a trajectory in line with the objectives of the Paris Agreement, implementing an action plan, engaging employees and suppliers, and contributing to the low-carbon transition by financing projects whose implementation helps reduce CO2 emissions via purchasing carbon credits).
Goal: meet the challenges posed by Scope 3 emissions (categories 3 to 6)

Scope 3 (currently categories 3 to 6) - which encompasses indirect emissions up and down the corporate value chain, excluding energy consumption - represents on average 70% to 90% of a given company's total emissions. 
In reality, reducing emissions and achieving decarbonization objectives requires understanding and mastering the value chain. Unfortunately, this task is often particularly complex and time-consuming.
"Open Climate Ratings are designed to address this issue by providing companies, communities, and citizens with a tool enabling them to make responsible purchases. Additionally, Open Climate Ratings aim to improve companies' purchasing policies by guiding their choice of suppliers who are compatible with their decarbonization objectives."
The benefits of Open Climate Ratings: transparent methodology and scoring

The data

The data used to create the Open Climate Ratings is varied:
Greenly clients
Public platforms such as CDP, ADEME, etc.
Responses to the Open Climate Ratings questionnaire available free to all companies [insert link].
Public data available directly on the website or in a report published by the company
Thus, the extent, quality and reliability of this data can vary greatly depending on the source and transparency of the companies. In order to avoid penalizing companies that are not Greenly customers or partners, we have chosen to use two rating systems.
For Greenly customers, responses from the Supplier Engagement questionnaire, and data from public platforms, we use the Greenly Score
For responses to the free questionnaire and data shared publicly by companies, we use a simplified methodology that enables us to estimate the Greenly Score by using partial data.
In order to differentiate scores according to the quality of the data used, a reliability index (from 0 to 100%) is calculated and associated with each company. 
Reliability is "very high" or "high" for percentages above 60%
Reliability is "moderate" for percentages between 30 and 59%.
Reliability is "unreliable" for percentages below 29%.
The methodology

Score 

The aim of the score is to highlight the progress made by companies at each stage of their carbon strategy implementation: completion and publication of a GHG assessment, employee engagement, supplier engagement, emissions reduction, and contribution to climate projects.
The score also aims to reward corporate transparency and encourage companies to share their environmental data and make it publicly available. 
Since each company's data is of a different nature and quality, it is of course crucial that this methodology differentiates between companies as fairly as possible (from the company least worried about its environmental impact to the company most committed to the fight against global warming).  
For this reason, Open Climate Ratings guarantee a large enough variance for the score to be as fair as it is accurate.   

👉 Good to know : the environmental performance of many companies has already been analyzed. In order to guarantee a reliable score, the data will be regularly updated. In addition, new companies will be regularly analyzed and rated. 

The Greenly Score 
The maximum score is 100 points which are distributed as follows: 
Completion and accuracy of the greenhouse gas assessment (0 to 40 points)
Climate objectives (0 to 4 points)
Action plans (0 to 36 points)
Employee awareness campaigns (0 to 10 points)
Carbon contribution (offsets) (0 to 10 points)
This score is translated into a grade ranging from E to A+ according to the following point levels: 
A+: 90 to 100 points
A: 75 to 89 points
B: 55 to 74 points
C: 30 to 54 points
D: 5 to 29 points
E: 0 to 4 points
For more information, particularly on the point breakdown by criteria, see the following articles: Score Greenly - La répartition des points and How is my suppliers' Greenly score computed?.
Greenly Score estimation and its decision tree

Where data is limited and not as reliable, we have decided to classify companies into six categories which are defined below.
The score is then established by following the decision tree below:
Limitations and areas for improvement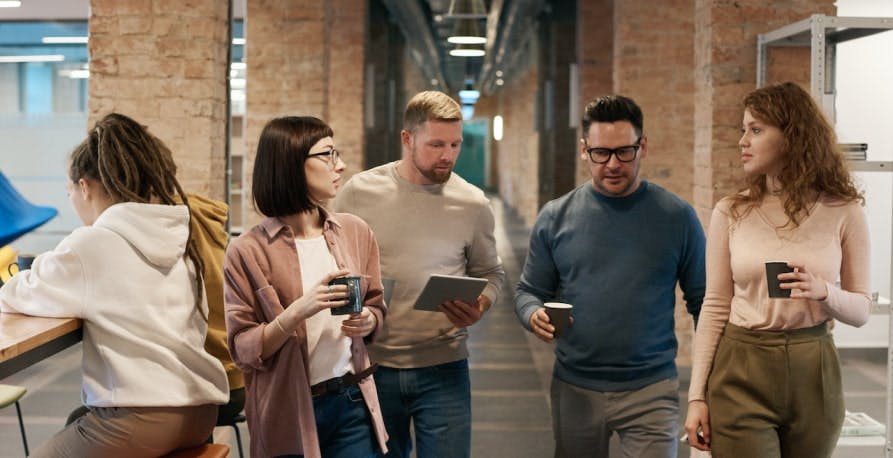 The data and this methodology are inherently imperfect.  
And with good reason: in order to calculate a score which is easily understood by all, certain methodological choices and simplifications had to be made. 
Additionally, some data may have been inadvertently omitted. 
As part of the continuous improvement of Open Climate Ratings, this methodology is bound to evolve. Our teams are working on this every day, and any comments, edits, or suggestions for improvement will be considered.

If you think that an error has been made, please get in touch with us directly.
It is also important to note that the Carbon Index is different from the Greenly score.
Let's get to know each other

Questions? Comment?
If this presentation of our Open Climate Ratings has piqued your curiosity, don't hesitate to book your free demo with our experts now.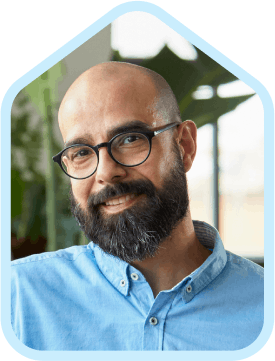 Green-Tok, a newsletter dedicated to climate

green news
We share green news once a month (or more if we find interesting things to tell you)