Supplier engagement developed by Greenly
Engaging your suppliers is part of your ecological transition
Assess your supply chain and identify opportunities to meet your decarbonization goals.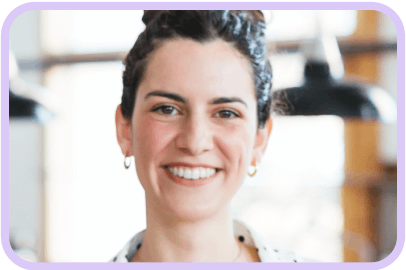 Join the 800+ companies committed to fighting climate change
Did you say

engage my suppliers?
Your carbon footprint is not limited to the CO2 directly emitted or induced by your business. Emissions from your supply chain are part of it too! To reduce this, you must encourage your suppliers to be more transparent and to initiate their own decarbonization process.
Request a demo
Why evaluate your

suppliers ?
More transparency
Enrich the data collected on your scope 3 emissions by requesting more information from your suppliers.
Lower emissions
Push your suppliers to reduce their emissions to decarbonize your own supply chain.
Sustainable supply chain
Reduce your carbon footprint by choosing more sustainable supplier options from our supplier directory.
A GLOBALLY RECOGNIZED SOLUTION
You focus on your business,

and we'll work with your suppliers
Data collection
Upload your suppliers' information in the form of .csv files, or one by one, and create a supplier profile for each of them.
Supplier commitment
Your suppliers will recieve a simple questionnaire for them to report their emissions.
Evaluate your suppliers
We then establish a score to indicate the maturity of each supplier's carbon strategy, and help you identify your virtuous suppliers while giving others a path to improvement.
Decision process
The goal ? To provide you with the necessary information to adopt a low-carbon purchasing policy.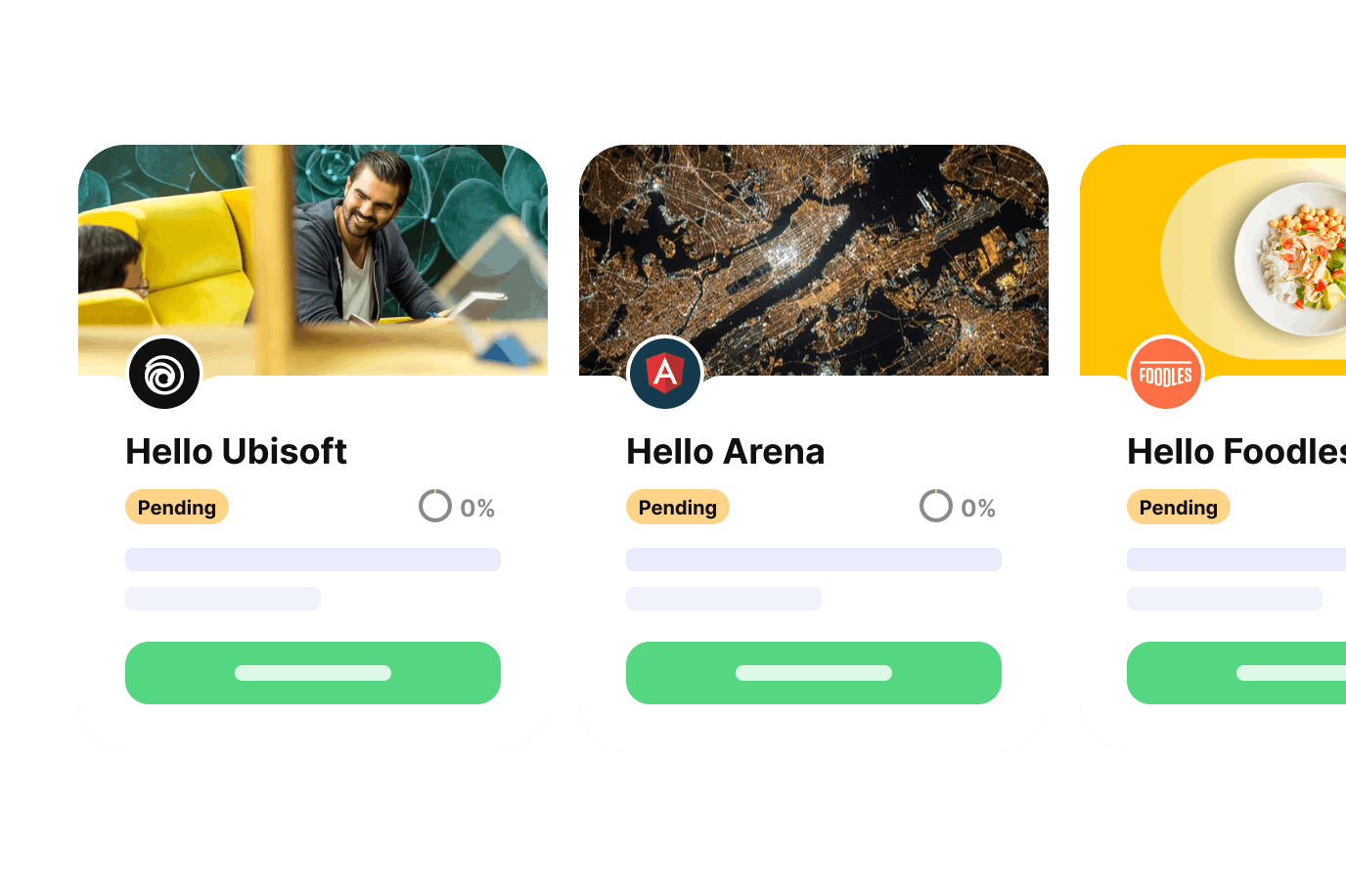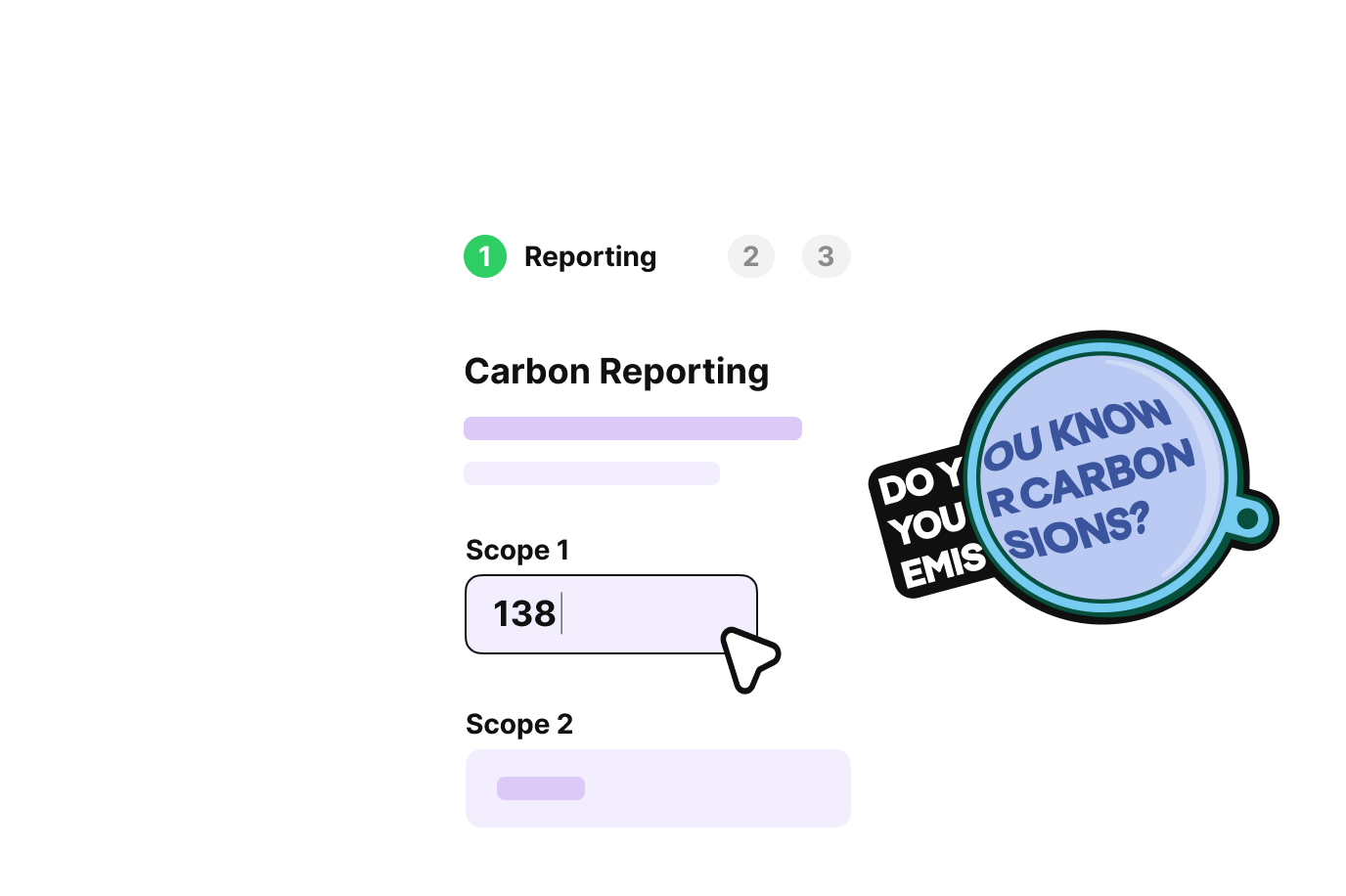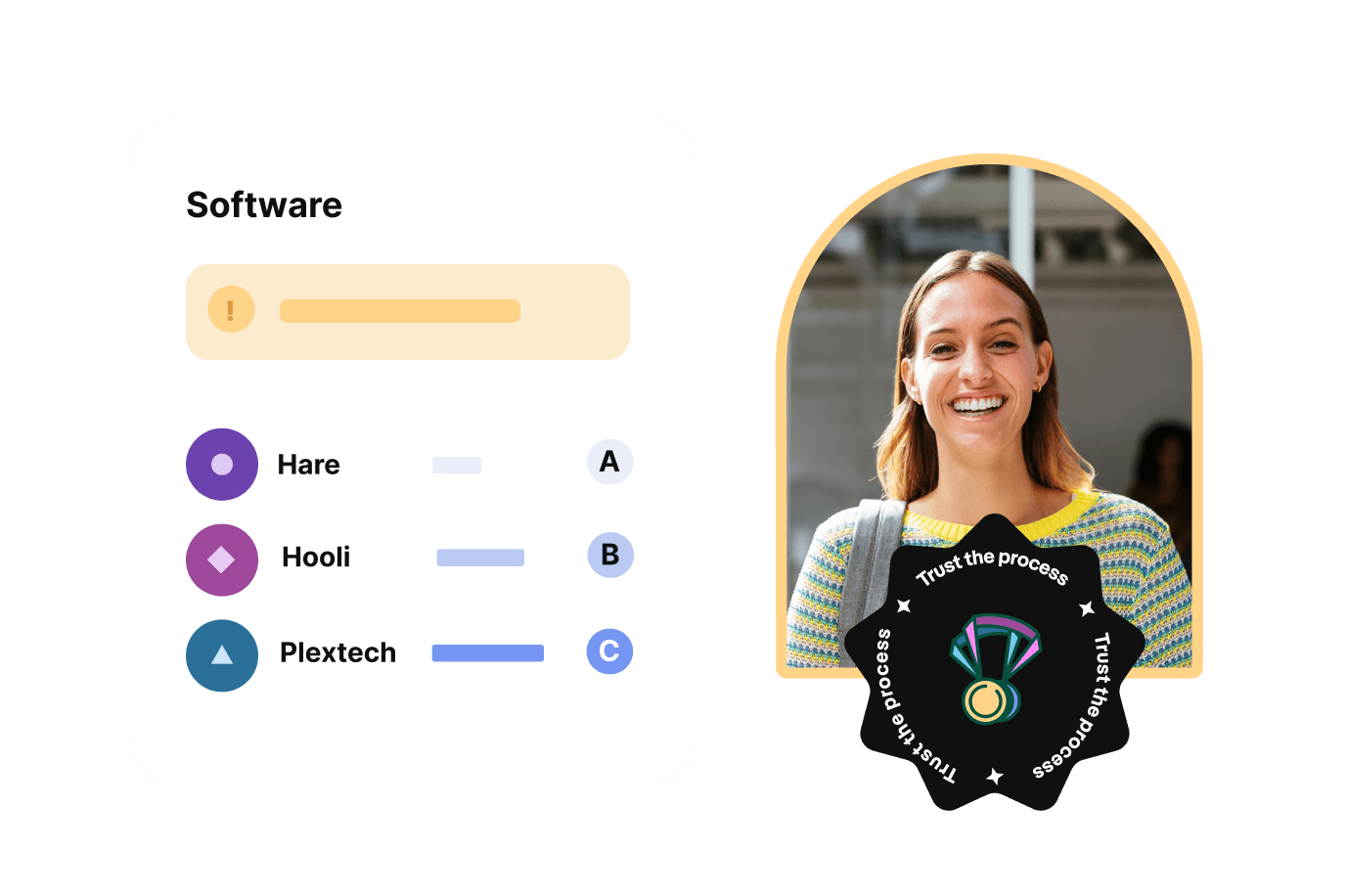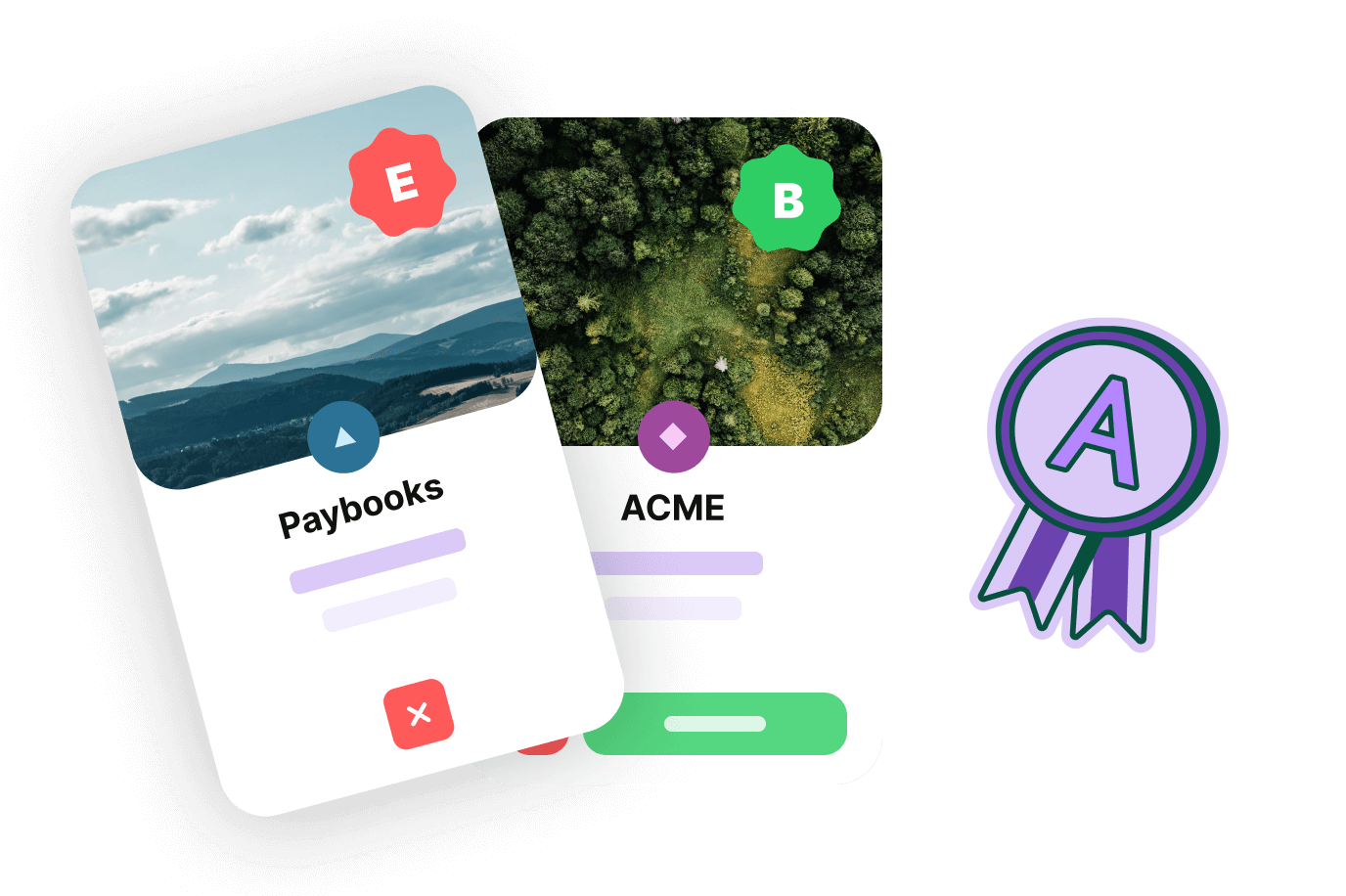 Get a clear vision of your

supply chain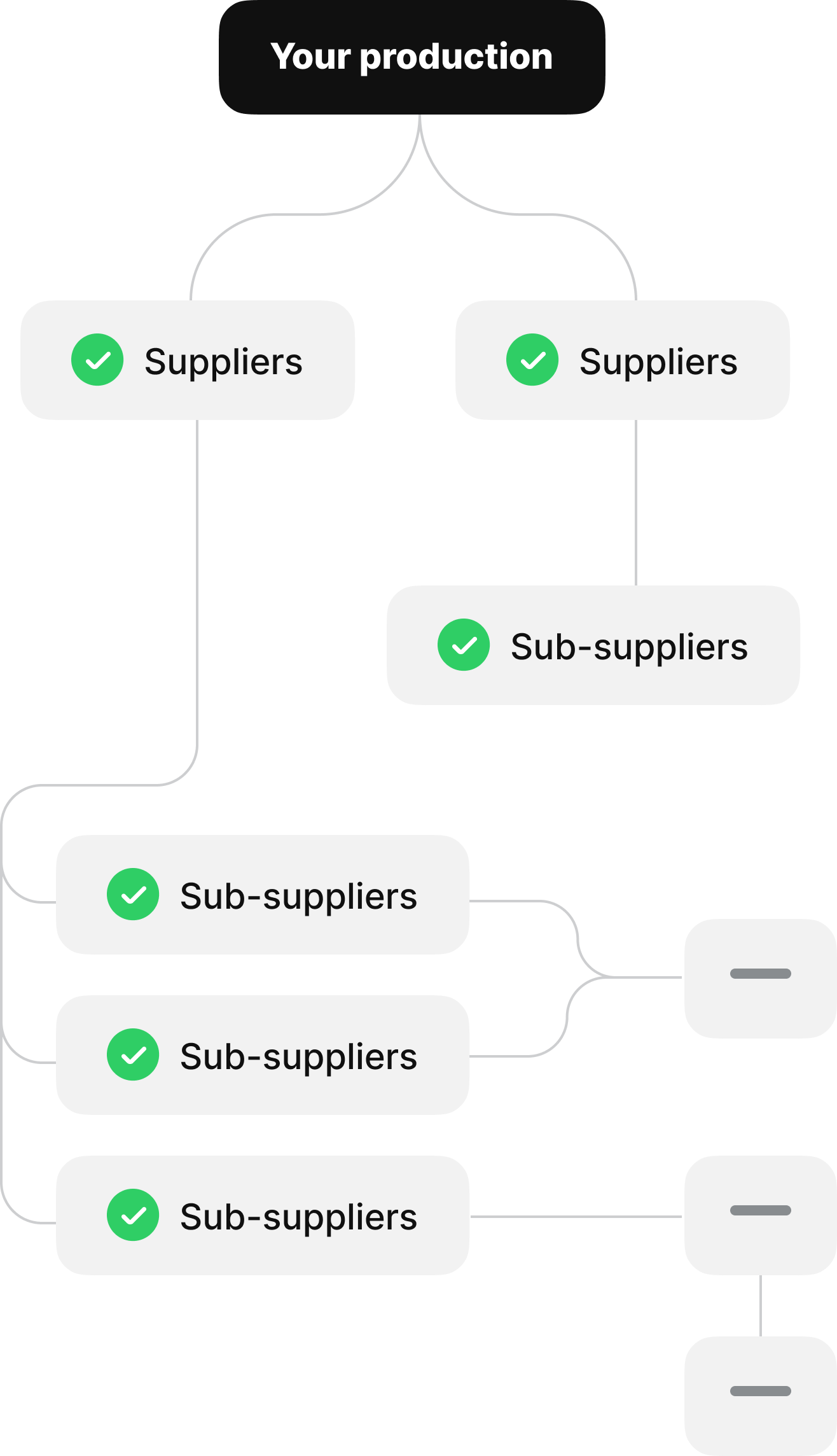 We measure every step of

their commitment


Optimize your scope 3

in just a few clicks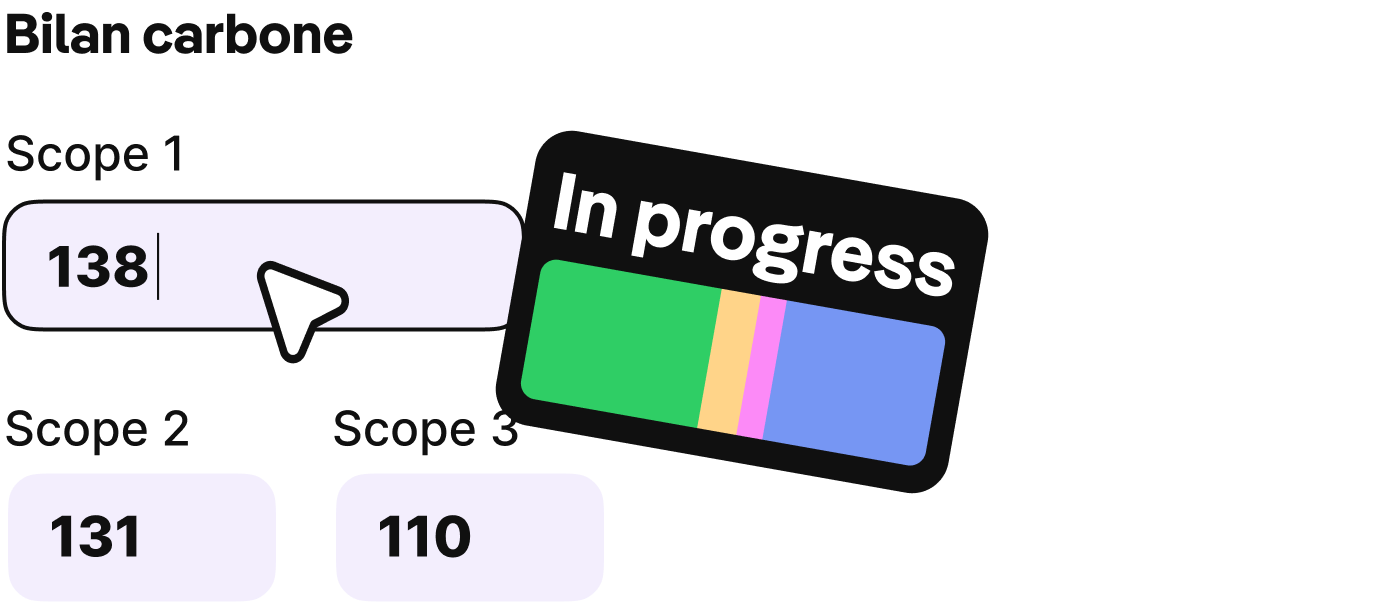 Our scoring methodology
Your suppliers are evaluated on more than 40 different criteria, depending on their size and industry. A score ranging from A to E is then assigned to them on the platform.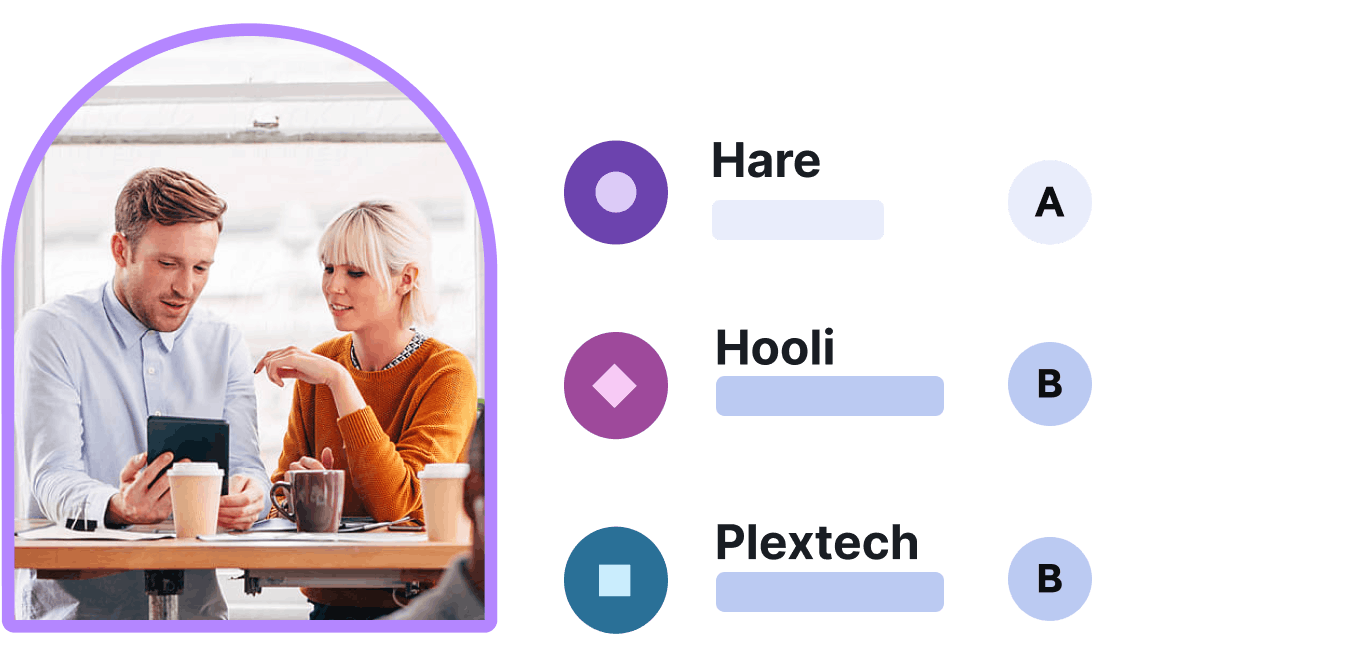 Supplier directory
Find your future partners and work with the most sustainable solutions on the market by searching through our supplier database.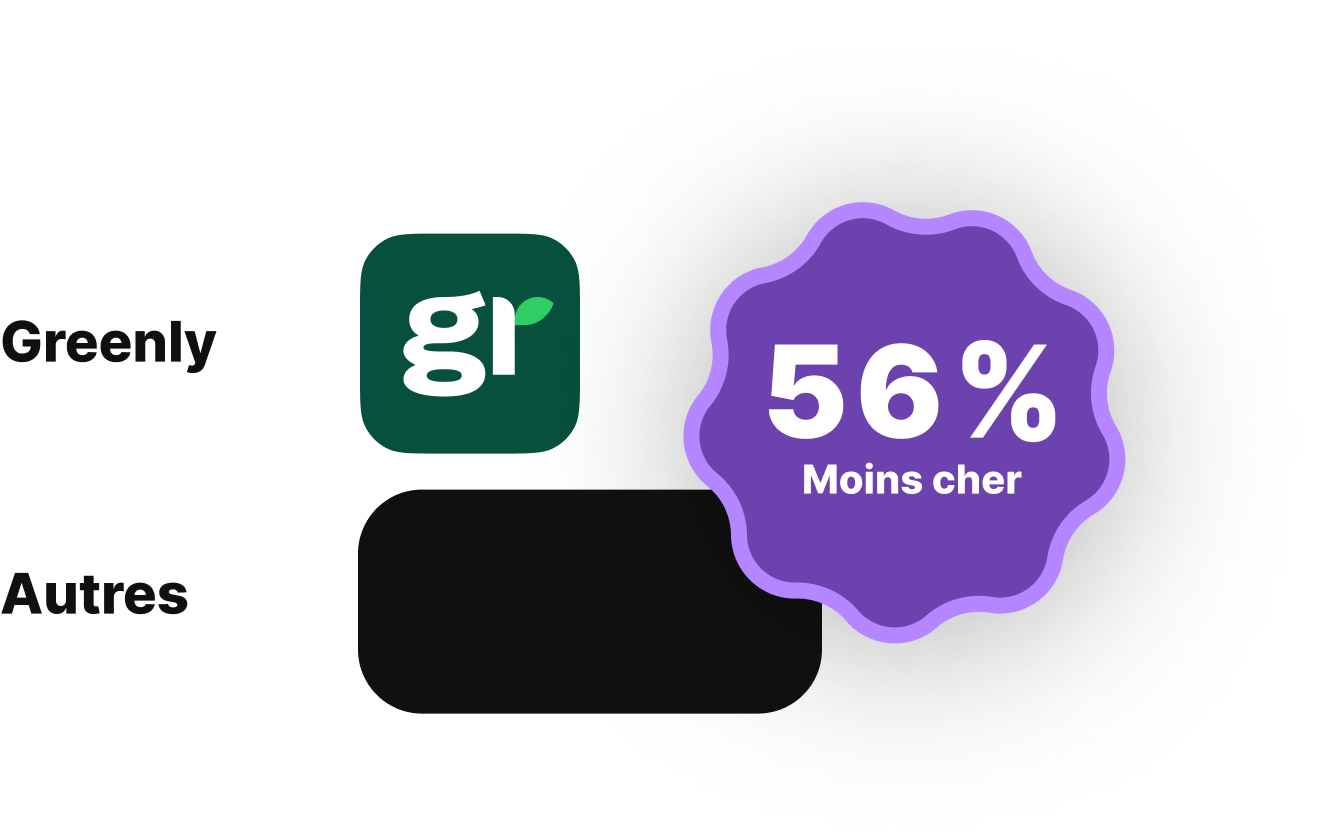 Small budget, big difference
We know that price can be a barrier to taking climate action, so we've created an affordable yet thorough solution for any business to start their ecological journey.
Still have questions ?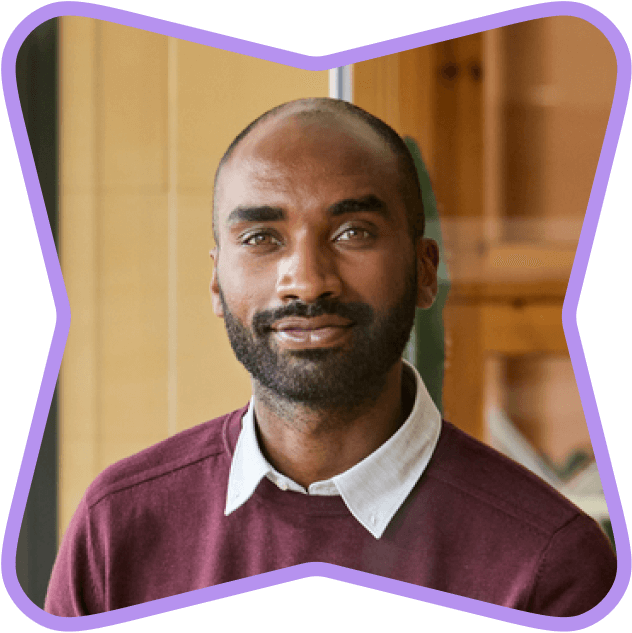 What is supplier engagement ?

Working with your suppliers is critical to the implementation of your low-carbon strategy - and to its success.

It allows you to :
- refine your Scope 3 emissions (which are, by definition, the hardest to estimate) ;
- visualize the climate score of all your suppliers and better understand their own impact on the environment
- implement a responsible purchasing policy by studying the low-carbon alternatives available through our supplier directory.

How does Greenly engage my suppliers ?

The process consists of 4 steps:

1. Your company sends us a list of all its suppliers;
2. We contact them by sending them a questionnaire, the purpose of which is to evaluate the ecological performance of each supplier;
3. The collected information is integrated into the Greenly interface;
4. Your suppliers can start their own decarbonization process, reduce their greenhouse gas emissions and thus establish an environmentally responsible business policy.


How is the scoring of my suppliers done ?

More than 40 criteria are taken into consideration when evaluating your suppliers. They allow us to carry out an evaluation taking into account the specificities linked to the size of their structure and their sector of activity.

A grade between A and E is then given to them and communicated via the platform. 💻
On your side, you can access all the results of your suppliers on the same platform.

This allows you to:
- Have an objective view of your partners' commitment ;
- Identify new opportunities and low-carbon alternatives;
- Improve your purchasing policy.

What about suppliers who have already measured their footprint ?

For companies that have already carried out their carbon footprint with the help of another organization, we directly retrieve the data from this assessment and, after validation of the methodology, we may refine the company's emissions using our own tools.

Similarly, if the supplier has published its results officially (via the ADEME or CDP website), we automatically retrieve them and integrate them into the Greenly database.

For companies that have already carried out their carbon assessment with Greenly, there is obviously no need to ask the supplier: we integrate its results directly into your own carbon assessment.
Check out all of our services
Measuring and managing your carbon footprint isn't all we do. You could also look deeper into your life cycle analysis, decarbonize your supply chain, tackle industry-specific challenges, or support our certified offset projects.