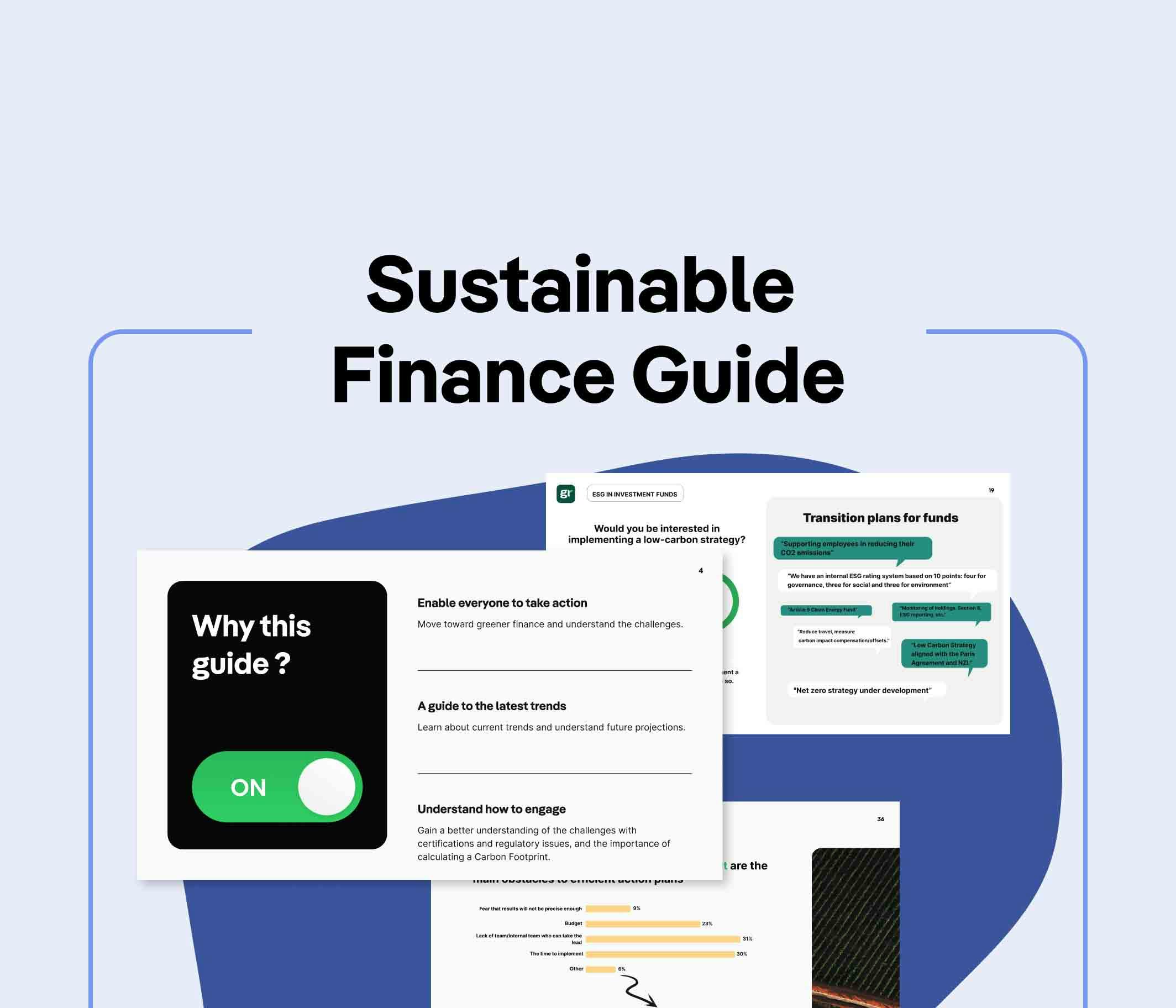 Guide : Sustainable Finance
You have the power to eliminate up to

60% of your emissions

of CO2.
Enable everyone to take action
Move toward greener finance and understand the challenges.
A guide to the latest trends
Learn about current trends and understand future projections.
Understand how to engage
Gain a better understanding of the challenges with certifications and regulatory issues, and the importance of calculating a Carbon Footprint.