Why Greenly?
More than 1500 companies have already trusted us to effectively reduce their greenhouse gas emissions. Because with Greenly, you measure accurately, reduce sustainably, contribute intelligently and report on your progress.
No climate policies
4.1 - 4.8 °C
Expected emissions in a baseline scenario if countries had not implemented climate reduction policies.
Current policies
2.5 -2.9 °C
Emissions with current climate policies in place result in warming of 2.5 to 2.9°C by 2100.
Pledges & targets
2.1 °C
Emissions if all countries delivered on reduction pledges result in warming of 2.1°C by 2100.
Pathways
2 °C
Pathways
1.5 °C
If the trend is not reversed, temperatures could rise by +4°C by 2030, threatening the survival of the human species itself
Until now, carbon

management

has been time-consuming and complex

Static PDF reports

No real-time analysis

Lack of transparency

Dozens of Excel sheets

No milestones

No action plans

Non-integrated teams

No trajectory

No recommended alternatives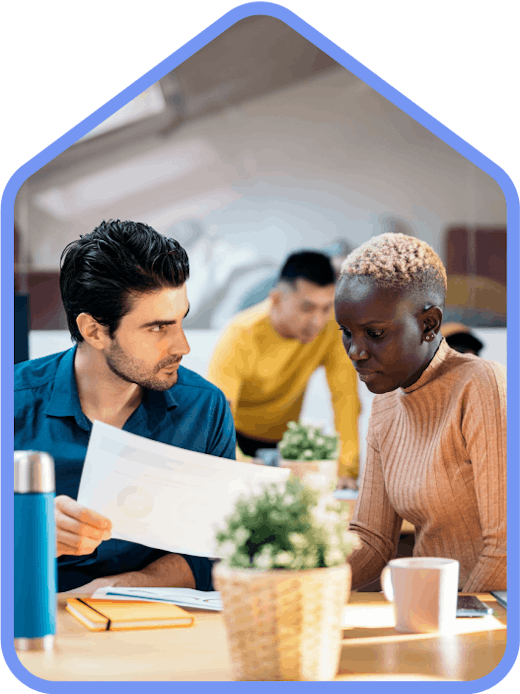 And now?
Carbon

accounting

has met its match
We've combined smart data collection with advanced features to create the world's most intuitive carbon accounting solution.
Get in touch
A unique, complete, and intuitive platform
Integrate your company's physical flows and monetary flows into the platform, monitor your CO2 emissions in real time, and define your reduction trajectory. All on a single interface for 100% control and visibility of your carbon accounting.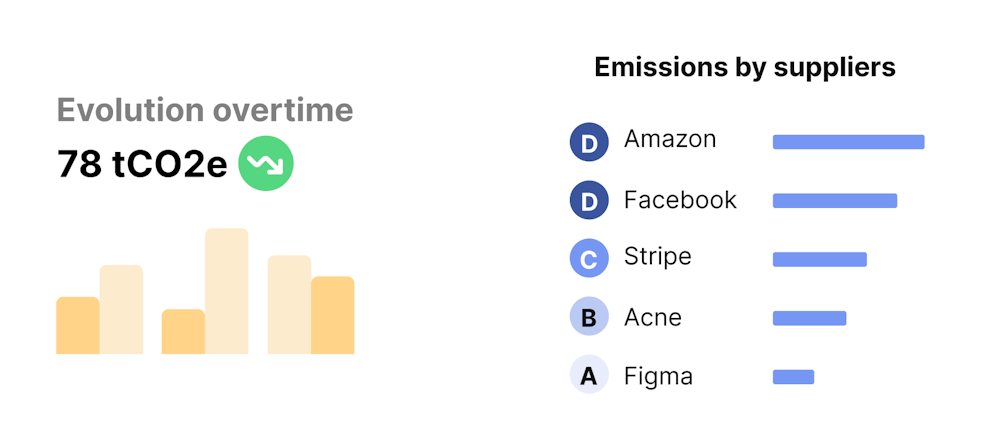 Tailor-made support
Because technology alone would not be sufficient to satisfy a successful carbon footprint approach, you benefit from the support of a climate expert throughout your duration with us in order to guide you as best as possible on your roadmap.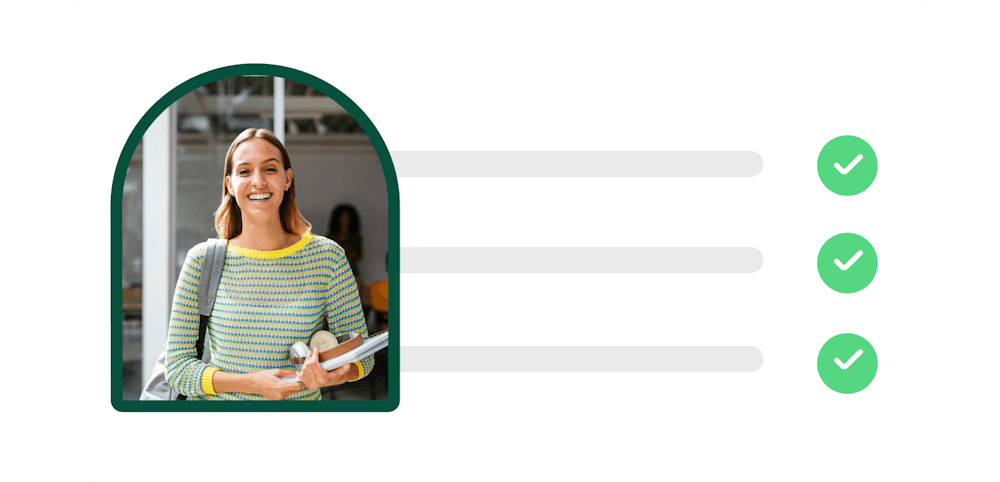 Greenly is the

personalized

solution
Personalized dashboard
Measuring, reducing CO2 emissions, and contributing to a climate project is all done in the same place.
Adjusted to your company's maturity
Benefit from a platform that evolves with your company and its maturity on climate issues.
Specialized in all industries
With nearly 1,500 customers supported, Greenly has built up expertise for all industries.
More control, more

support
Often times carbon accounting can be complex, time-consuming, and very expensive. But Greenly truly supports the entire company towards simpler management of its carbon accounting by combining the best of technology and human monitoring.
Time saving, more visibility, and finer control

Support, training, and monitoring of your action plans
Unique

, to carry out the fight of the century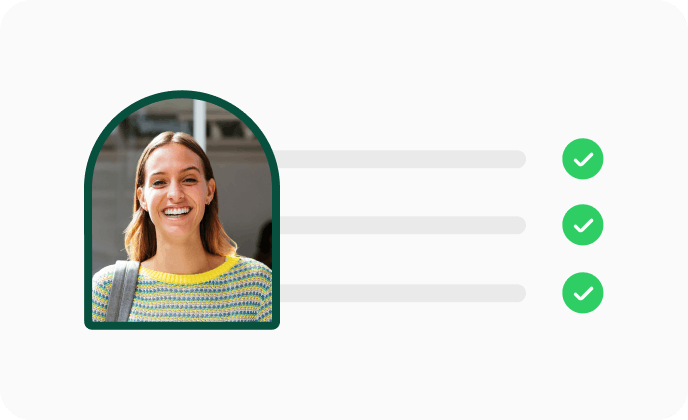 No need to be an expert to get started
From onboarding to offsetting, our mission is to make you an expert on these subjects. And you're guided step by step by our experts!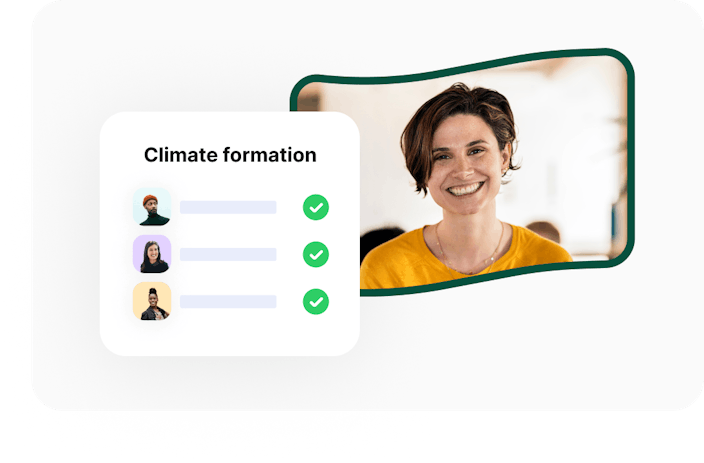 An approach designed with your teams
Involve your employees in your sustainable efforts with specialty questionnaires on their habits, and raise their awareness on climate change thanks to our tailor-made training.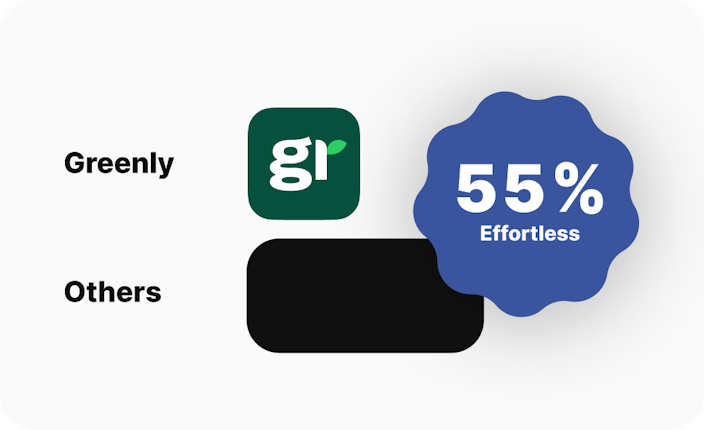 55% less effort with Greenly
Focus on your strategic activities. Our carbon management platform considerably reduces the effort required to carry out a carbon assessment.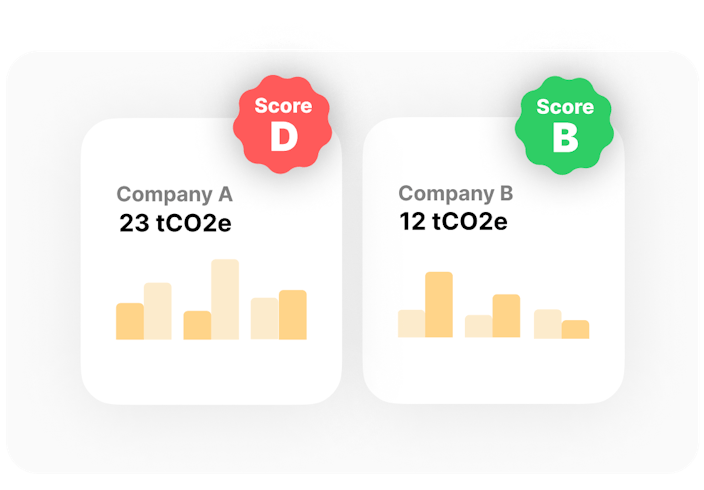 Benchmarking to compare yourself to others
Get a thorough analysis of your emissions on our dashboard and compare yourself with other players in your industry.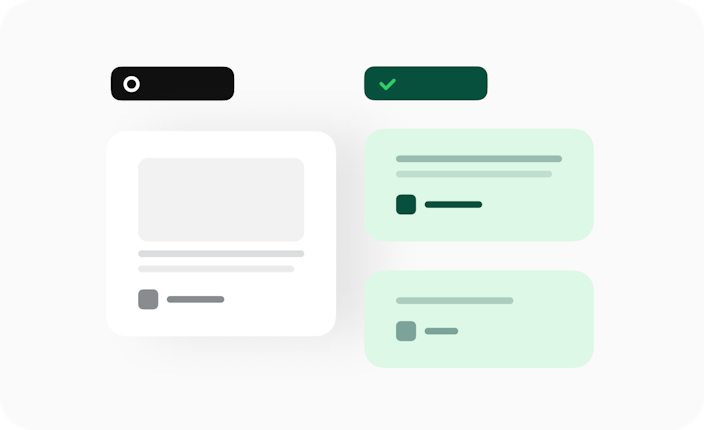 Customized action plans
Adapted to your company and goals, our experts define a customized action plan to help you take effective steps towards reducing emissions.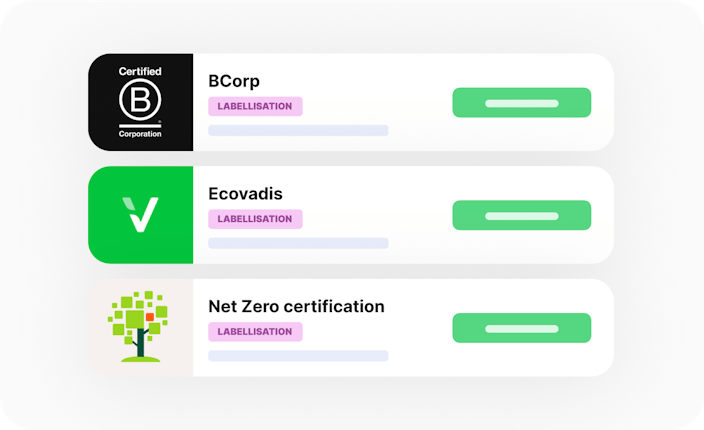 Earn your certifications and labels
Our platform meets the high standards of the GHG Protocol, and our expert team helps you achieve the various certifications you business hopes to get.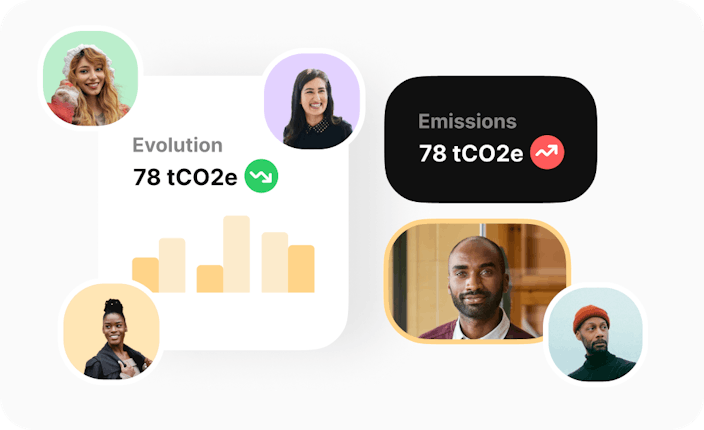 Manage your carbon footprint with others
Finally you can manage your carbon footprint with your team, assigning tasks to different people and getting everyone involved in making a positive impact.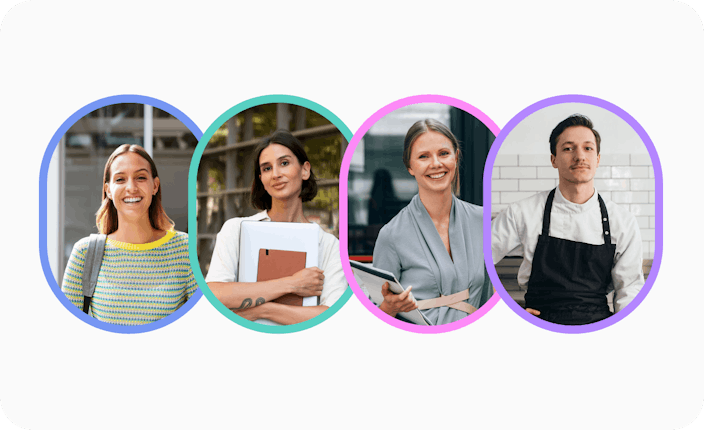 Experts in your industry, and in your role
The largest knowledge base created thanks to hundreds of GHG Assessments and the centralization of public databases.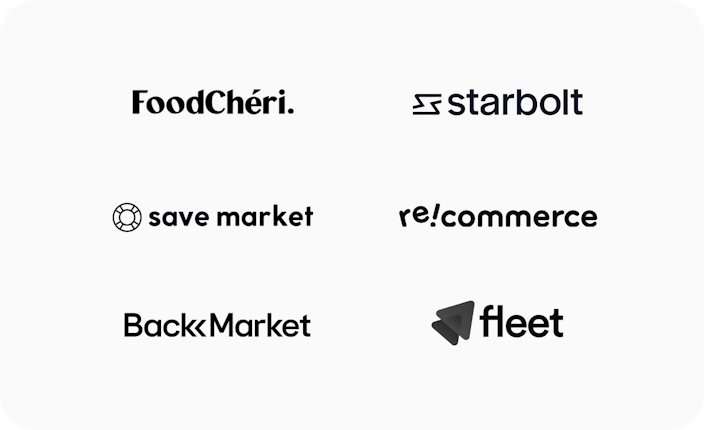 The largest catalog of sustainable alternatives
We help you find sustainable partners to considerably reduce your Scope 3 emissions.
PreviousNext
Our customers have seen

results
4.8/5
is the rating that our customers give us, the best to date for a digitalized carbon management solution.
4 days
this is the average time saved by the teams in charge of their carbon reduction strategy since they have been using Greenly.
98%
of our customers see better management of their CO2 emissions with Greenly.
Align your personal beliefs with your professional

career
Our tools and our end-to-end support will allow you to engage your company in a concrete approach in favor of the climate.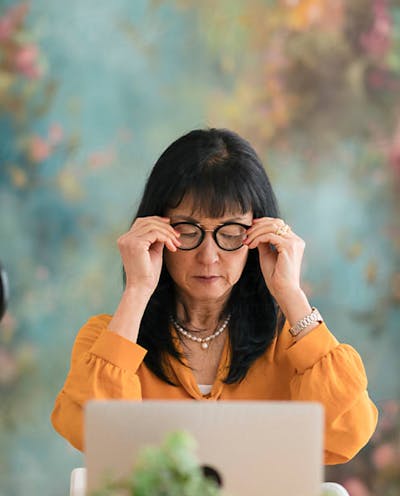 CEOs and Boards
Become an inspiring leader. Develop a ESG strategy that meets the expectations of your customers, teams, and shareholders.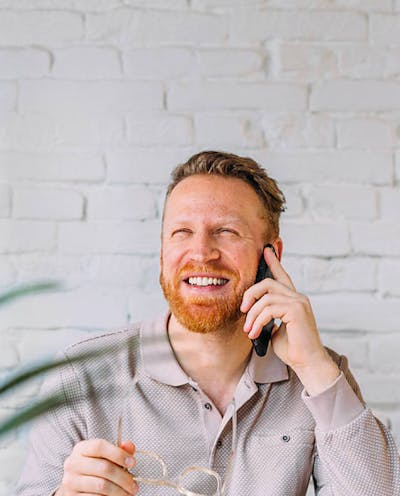 Purchasing Manager
Be the example on-site so that your teams adopt the right ideas. Implement a responsible purchasing policy.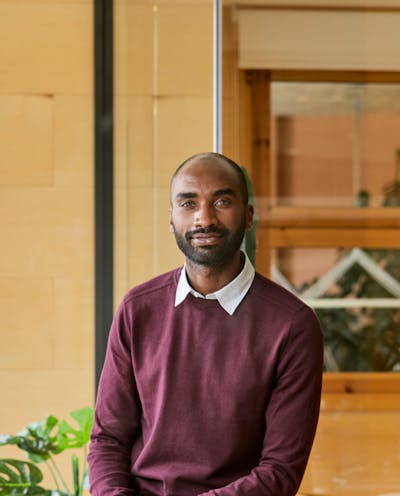 ESG & CSR Managers
Mobilize and engage all teams around sustainable development issues to have a positive impact.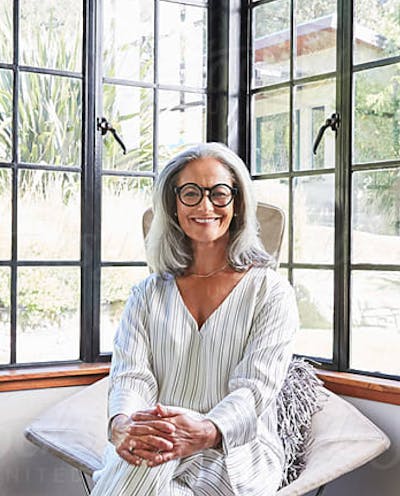 Human Resources
70% of employees prefer to work for a company with a CSR approach. Take sustainability measures that attract and retain talent.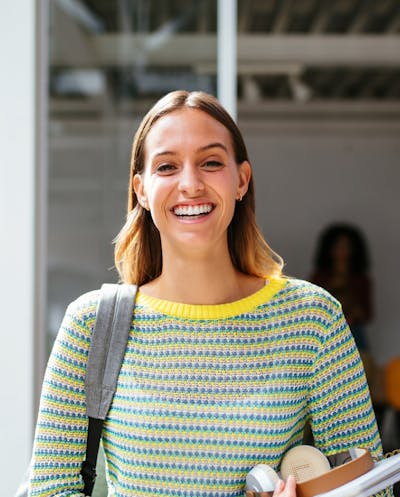 Marketing
Be the brand image! Improve your companies and deploy a communication strategy with the help of our marketing team.